Aisha Jumwa Biography
Aisha Jumwa is a Kenyan Politician who belongs to Orange Democratic Movement and she is the Member of the National Assembly for Malindi constituency since 31st August 2017. Previously, Jumwa served as Women Representatives for Kilifi County.
After being arrested over hate speech remarks with other Member of Parliament she said she would pay for the renovation of Muthaiga police cell. "Though there was water and we could clean ourselves, no human being should be subjected to such treatment. The situation was inhumane and is not even fit for criminals.
We were not allowed to change our clothes. Imagine a woman staying in the same clothes for four days. Visits by relatives and friends were denied. Most of our relatives came but they were not allowed to see us. Only my son and CORD co-principals were allowed to see us once. I will go back to Muthaiga and pay for the refurbishment of the floor of the cell where I spent three days so that the next 'guests' can stay in a dignified place."
Aisha Jumwa Age
Jumwa was born in 1975 in Kenya. She is about 44 years old as of 2019. She is a Kenyan by nationality and she belongs to black ethnicity. Jumwa belongs to the tribe of Giriama.
Aisha Jumwa Education
Jumwa attended Takanga primary school before later joining Murray secondary school. She also studied at Ganze secondary school and Nyali senior school. The Malindi MP narrates how she dropped school while in form Two to have a child and later proceeded with the school. Jumwa is a commerce graduate from the Jomo Kenyatta University of Science and Technology. She also holds a certificate in governance from the same institution.
Aisha Jumwa Family
Aisha Jumwa is a second born in a family of five. She has about 30 siblings as she was brought up in a polygamous family. Aisha Jumwa got political inspiration from her father who she says used to compose political songs for politicians.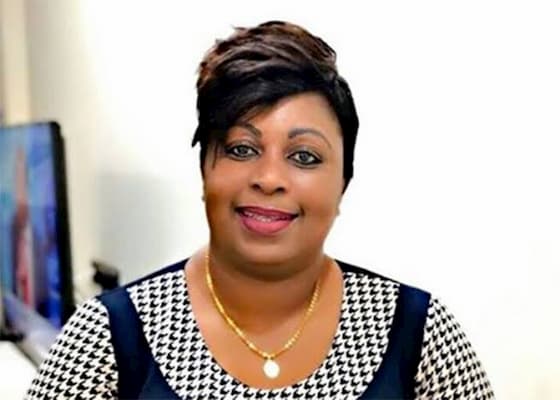 Aisha Jumwa Husband | Aisha Jumwa Married
Aisha Jumwa has been married twice. Most recently, she had been married to her fellow politician Karisa Nzai Munyika whom they met in the 2000s.
The duo met while they were both politicians (councilors) by then. Munyika was the councilor of Mombasa municipal council while Jumwa was the councilor representative of Takaungu in Kilifi.
The couple separated in the year 2014 shortly after Jumwa had been elected as the woman representative for Kilifi County in the 2013 general election and Munyika elected as the MCA representative of Jomvu ward in Mombasa. The couple had been together for about 9 years and they had been blessed with a daughter. Jumwa had two other children from her first marriage in which the name of her first husband is not mentioned.
It is speculated that their relationship collapsed when Jumwa was elected the woman representative for the whole Kilifi county while Karisa Nzai was elected as the Jomvu ward Mca.
In the case of her first marriage, Jumwa had returned back the dowry to her inlaws via the area sub-chief after her then-husband said so if she was not going to keep off politics. The dowry was said to consist of goats, cows, and Kshs. 20,000 cash which Jumwa paid fully. Karisa Nzai who contested for Jomvu constituency in 2017, chose to hold his tongue and not to utter any words regarding their separation. Aisha Jumwa is the mother of three.
Aisha Jumwa Career
Jumwa began her political career as an activist at the coast where she attended political meetings and yelling herself hoarse over what she termed as injustices at the coast.
Jumwa once served as Takangu KANU youth leader and was elected as Takangu Municipality councilor twice between 1997 and 2007. Opposition leader Raila Odinga frequently preferred Jumwa to Mekatilli Wa Menza, a well-known freedom fighter due to her firmness, fearless nature and confidence.
Jumwa was elected Kilifi woman rep in 2013 on the Orange Democratic Movement party. She was elected Malindi Township MP in the hotly contested election on the ODM party ticket in 2017.
Jumwa is now a main coastal politician whose influence will play a critical part in who becomes the next president after Uhuru Kenyatta in 2022. In what political analysts say is a blow to the Odinga should he choose to compete in the 2022 general election, the vocal MP has proclaimed support for DP Ruto.
The mother of three has wanted to run for governor since 2015 and she says the vision is closer to reality. It's time to take a bigger responsibility for the people of Kilifi, she says.
"I was the first woman to be elected under the new Constitution as the Woman MP of Kilifi, then I shifted the goalpost to a single constituency and won as well. I feel I have something big to offer, thus my resolve," she said.
Governor Kingi has not said whom he will support or give political direction to the county about supporting ODM or Jubilee. Some insiders say whomever Kingi supports will become the next governor.
Aisha Jumwa Arrested
Malindi MP Aisha Jumwa was arrested along with four others after one person was shot dead on Tuesday when they allegedly stormed the home of an ODM candidate on Tuesday.
Ms. Jumwa was arrested on Wednesday (16/10/2019) around 3 a.m. when police raided her home, camping at her gate from 10 p.m. on Tuesday after refusing to grant them access.
Ganda Ward ODM candidate Ruben Katana's uncle was shot dead in the confusion following Thursday's by-election after the Malindi MP and her team stormed his home where he met poll agents.
Speaking to Nation before her arrest, Ms. Jumwa said that after Malindi Sub-County Police Commander Philip Wambugu delayed acting on calls to disperse the gathering, Ms. Jumwa went home to protest against what she said was an unlawful meeting.
"According to the rule, campaigns ended on Monday at 6 pm and once I received reports that the ODM candidate held an illegal meeting, I decided to go and protest why the police did not do their job," the combative MP said.
Aisha Jumwa Released
Malindi MP Aisha Jumwa freed on Sh500,000 cash bail as a probe on the killing of an ODM supporter in the Ganda area continues, court rules. Aisha Jumwa and her bodyguard Geofrey Okuto has been released on a cash bail of Ksh 500, 000 or Ksh 1 million bonds by the Mombasa Law court after staying in a police cell for two days. Judge rules police have no evidence to detain the accused persons.
Ms. Jumwa was arrested on Wednesday (16/10/2019) around 3 a.m. when police raided her home, camping at her gate from 10 p.m. on Tuesday after refusing to grant them access.
Aisha Jumwa Lost
The Orange Democratic Movement (ODM) has retained the Ganda MCA seat in the mini poll with a landslide victory that saw one person shot down early this week. The Independent Electoral and Boundaries Commission (IEBC) declared ODM's Reuben Katana victorious at around midnight on Thursday (17/10/2019) with 4,177 votes beating Malindi MP Aisha Jumwa's favorite candidate Abdulrahman Omar (independent), who claimed 2,331 votes. Katana beat Omar with a margin of 1,846 votes.
Jubilee's Joseph Kiponda came third with 599 votes followed by David Mitsanze with 362 votes. However, IEBC said only 7,506 out of 16,623 voters (45.15 percent) turned up for the exercise.
The MCA-elect urged residents to stop political divisions based on parties, tribe or religion so as to build the nation.
Jumwa, her supporters and the other candidates who lost never turned up for the results announcement at the tallying center. Malindi's Ganda ward seat was declared vacant by a Mombasa High Court after Katana moved to court challenging the results of the 2017 poll.
Aisha Jumwa Blow After Blow
Embattled Malindi MP Aisha Jumwa has suffered a blow after Kilifi ODM leaders vowed to lead locals in gathering signatures to recall the legislator for wrestling her constituents, causing chaos and death.
The move comes barely five months after the Political Parties Disputes Tribunal (PPDT) quashed the ODM party's disciplinary proceedings which led to her ejection from the party.
The party's delegates voted in March for Ms. Jumwa's expulsion over her support for Deputy President William Ruto and his bid for the presidency come 2022.
Kilifi North MP Owen Baya, Michael Kingi (Magarini), Ken Chonga (Kilifi South) and Kilifi Woman Rep Gertrude Mbeyu, who were backed by about 30 Kilifi ODM members of the county assembly, said Ms. Jumwa had offended the party and her constituent and locals have lost hope in her leadership.
Aisha Jumwa Questioned Over CDF
The Directorate of Criminal Investigations questioned Malindi MP Aisha Jumwa on 7/11/2019 (Thursday) about the embezzlement of more than Sh57 million CDF money.
Her lawyers, Danstan Omari and Cliff Ombeta, said she had been called to the DCI to explain the matter.
Ombeta said Jumwa needed time to answer the questions because "off the cuff" was posed and confirmation needed to be done.
Aisha Jumwa Blames Joho, Kingi For Her Woes
Embattled Malindi MP Aisha Jumwa pulled Mombasa Governor Hassan Joho and his Kilifi counterpart Amason Kingi into their woes as the Criminal Investigation Directorate (DCI) winds up inquiries into the fatal shooting of Ganda Ward representative Reuben Katana's uncle.
Ms. Jumwa and her aide Geoffrey Okuto, arrested after Jola Ngumbao's death after storming Mr. Katana's home on the eve of the by-election, were released on each bail of Sh500,000.
But even as the seven lawmakers from ODM and about 30 MCAs from Kilifi County seek signatures from residents of Malindi to have Ms. Jumwa recalled, she accused the two governors and some MPs of instigating her detention.
Ms. Jumwa, who expressed interest in Kilifi's gubernatorial seat, told Governors Joho and Kingi that they were engaged in ODM politics rather than development, and of not having area residents' interests at heart.
Aisha Jumwa Committee Memberships
From 2013: Member of Departmental Committee on Environment & Natural Resources
Aisha Jumwa Contacts
Email: skcharo@yahoo.com
Tel: 0712055922
0703176492
Aisha Jumwa And Francis Atwoli
During the Labor Day celebration at Uhuru Park on May 1, after Mishi Mboko had spoken and scolded Aisha Jumwa for disrespecting Atwoli, Central Organization for Trade Union (COTU) Secretary General Francis Atwoli Said: "Achana na huyo mama, hata sio type yangu, huyo hata si taste yangu. Anacheza sana na jina yangu. Mpime na ruler, hata hana kiuno(Ignore that lady she is not my taste. She is joking with my personality. Measure her waist with a ruler and you will know she has nothing).
The Malindi Member of Parliament and a diehard of Deputy President William Ruto has clapped back to the outspoken unionist during a funeral service for Kilifi Woman Representative Gertrude Mbeyu's father, Justus Chitole on Saturday, sarcastically giving a reason why she is not fit of Atwoli calibre.
"Juzi nilisikia mnabweka bweka ooh Aisha Jumwa si type yangu… Atwoli mimi type yako naijua…wewe umezoea kupeleka machine ya probox ,V8 utaiweza ( I recently heard people shouting that aisha jumwa is not my taste…Atwoli I know your type, you are used to driving a probox will you manage a V8?)," she said.
Atwoli has on several occasions expressed his disapproval of Deputy President William Ruto candidature for presidency come 2022 saying, on record, that his name will not be in the ballot.
His remarks were not welcome by all as it attracted czar criticism from allies of Deputy President, including Aisha Jumwa, who dismissed his claims as unfounded.
Aisha Jumwa Edwin Sifuna
There was drama at the funeral of Mombasa Deputy Governor William Kingi's father on 4th May 2019 after Malindi MP Aisha Jumwa cut short ODM Secretary-General Edwin Sifuna's speech.
Jumwa accused Sifuna of talking politics during the funeral and asked him to respect the Mijikenda. Sifuna stated that he had been sent to represent NASA leader Raila Odinga at the sendoff ceremony but things quickly went south when he started explaining why Jumwa was expelled from ODM.
Aisha Jumwa Twitter