A Guide To Central Island National Park
Central Island National Park is a 5km square park is in lake Turkana , 800 km from Nairobi to Lake Turkana, then take a boat from Sibiloi National Park or from Lodwar. Access from Nairobi is by the main Nairobi-Moyale road or from Maralal to Loiengalani through Baragoi and South Horr.
Facts About Central Island National Park
Altitude of 1,000 – 2,000ft.
Area of Central Island; 39 sq. kms.
Central Island was Opened on Jan. 1985
Thousands of Fossils including
giant torroise behemoth,
45 ft. long crocodile
What To See At Central Island National Park
The major attractions are three scenic crater lakes-crocodile, flamingo and tilapia . Central Island National Park is also an active volcano. The national park is a breeding ground for crocodiles and offers excellent site for viewing and photography.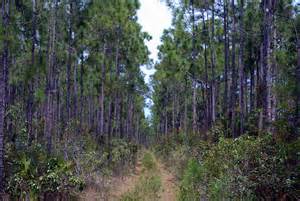 Access from Nairobi is through the Nairobi – Moyale road or Maralal – Loiengalani through Baragoi and south Horr. From lake Turkana, visitors take boat rides from Sibiloi national park or Lodwar. Visitors can also fly to two airstrips at Sibiloi
Crocodile Kingdom
Survivors of an epoch long before mankind, Lake Turkana's estimated 12,000 crocodiles have not changed in 130 million years. Despite their monstrous size and formidable appearance they are generally inoffensive creatures living in perfect harmony with their environment and feeding on the lake's prolific fish.
The world's largest crocodile nursery
Crocodiles breed on the shores of the island's crater lakes between April and May. The baby crocodiles can be heard squeaking in their eggs, which are buried deep beneath the sand to escape the predatory attentions of monitor lizards and raptors. Their cries bring their parents scurrying to dig them out and carry them down to the water's edge, where they spend their first months.
Venomous reptiles and prehistoric fish
Turkana
is home to some of the world's most venomous reptiles, including saw-scaled viper, night and puff adder and cobra. There are also many species of fish including huge Nile perch and large tilapia. Puffer fish, a group normally found in seawater, indicate Turkana's prehistoric connection to the Red Sea.
Wha To Do At Central Island National Park
Watch Abundant birdlife
The islands are home to a profusion of birdlife (over 84 water bird species), including 34 species of European migrants most spectacularly viewed as they return home between March and May. At least 23 species breed here, including Goliath heron, and African skimmer, while African open-billed stork, Duck and Gulls feed on the shores and the volcanic island lakes attract lesser flamingos. Birds of prey are also abundant, especially swallow-tailed kites
Accommodation And Campsites in Central Island National Park
Central Island Campsite
How to get to Central Island National Park
By Air: Access to Lake Turkana is usually by air and there are two all-weather airstrips. Also in Loiyangalani
Central Island National Park Contacts
Attraction Type: Wildlife, Scenery & Landscapes
Category: National Park, Crater, Lake or River
Region: Northern
City / Town: Marsabit
Telephone: 254 733 514809
Email: centralisland@kws.go.ke
Website: http://www.kws.org/parks/parks_reserves/SCNP.html
Entrance Fee: Yes

---
We endeavor to keep our content True, Accurate, Correct, Original and Up to Date.
If you believe that any information in this article is Incorrect, Incomplete, Plagiarised, violates your Copyright right or you want to propose an update, please send us an email to informationcradle@gmail.com indicating the proposed changes and the content URL. Provide as much information as you can and we promise to take corrective measures to the best of our abilities.
---