Construction Companies in Kenya
Construction Companies in Kenya -Constructing a home in Kenya is a dream that many working-class Kenyans harbor. Unlike constructing a home, constructing a building within a municipality can be a herculean task given all the hurdles that you have to go through in order to get a permit. The cost implications discourage individuals to put up such buildings. Putting up a home is however much easier. However, when constructing a house that is bound to last, several steps have to be followed.
Construction Companies in Kenya: Getting a house plan
A house plan is basically an artistic impression that defines the entire specifications of a house including the proportions, the design, the materials for building, and the construction methods and machines. The house plan takes into account in its analysis the site the house is to be set up.
Armed with a house plan, an individual can then approach a contractor to ascertain how much the house is going to cost to construct. The charge to be asked for building the house is based on the number of square feet in the house. It is important to note that the more the unique additional features that a house may have, the higher the costs of building the house. In addition, a larger house is cheaper per square foot than a smaller house. The costs of some expensive items are distributed over the other items in the house. The size of the house is a quintessential consideration in determining the total costs of putting up a house.
Construction Companies in Kenya: Building Materials
Concrete is the most popular building material in Kenya currently. Many buildings being constructed today use concrete. However, metals such as steel are gaining popularity. Other materials include asbestos and plastics though these materials are a bit expensive. Eco-friendly construction materials are advocated.
Construction Companies in Kenya: Employing new cheaper technology in your construction
Given the rapid rate at which technology is changing today, constructing a home is now a very easy, cheap and fast activity. This is through the use of Prefab homes or prefabricated homes. A fabricated house is a house that is built away from the site it is to be set up, say in a factory, and then carried to the house where it is to be set up. Panelized homes, on the other hand, are homes where the various panels such as walls with doors, windows, and wiring, the outside setting are transported to the site and then installed to make a house. Not only are prefab homes cheap to put up, but they also take a very short period of time to put up.
Construction Companies in Kenya
Construction Companies in Kenya: The construction permits needed for a commercial building in Kenya
Building a commercial building requires a lot of permits before the official groundbreaking process. Buildings especially those put up in a town have several processes that have to be followed and getting the permits from the relevant authorities.
♦  Submit the architectural plan and receive a provisional building permit from the city planning department of the county that the building is to be set up which may take up to 30 days.
♦  The next step is to submit and obtain the structural plan approval and the final building permit from the planning department after incorporating the architectural plan and executing any changes that have been recommended. This process takes up to 10 days.
♦  Contracting an environmental expert who shall give a project report on the environmental impact of the project to be submitted to NEMA. It usually takes 5 days.
♦  Obtain approval by Nema on the environmental impact assessment study of the project taking 30 days.
After obtaining these permits construction of the property can now begin though some approvals need to be obtained such as:
♦ Onsite inspection of the building site after completion has been completed by the municipal authority. This process may take up to 30 days.
♦  Receiving the occupancy certificate once the building has been inspected and is deemed to be in compliance with the approved architectural drawings which may take 5 days.
♦ Apply for water and sewerage connection as well as the electricity connection.  For the water and sewerage connection, a survey has to be done to determine a fee estimate after which the fees, the company's registration form, the PIN number, and the application form are sent to the relevant water authority for approval after which connection and installation may begin. The same applies to the electricity connection.
The above are the key issues that are prevalent in the construction industry in Kenya. The number of contractors in Kenya is many and one is advised to choose the contractor who suits their needs and who is within the individual's budget, with a proven track record and reliable to finish the job within the stipulated time period.
Top Best Construction Companies in Kenya
MOHA Kenya Ltd
Category: Construction Companies in Kenya
MOHA KENYA LIMITED is a limited liability company incorporated under the Companies Act (Chapter 486 Laws of Kenya).
The company delivers a diverse full scope of Civil Engineering works of varying sizes and forms. We operate as the principal contractor or a partner of a joint venture for projects both in the private and public sectors with an extensive client base ranging from Government organizations, International organizations, and private sectors.
PRISM Construction Ltd
Category: Construction Companies in Kenya
Prism Construction is a dynamic, brisk company whose expertise lies in managing the construction process for renovating or building new facilities from the Healthcare to Commercial and Industrial markets. We commence by comprehending your project goals and budget constraints in their entirety. We then develop ingenious solutions to exceed your expectations. Our creative approach in consonance with our ability to bring a team of project-specific experts to your assignment whilst keeping costs in check forms the core of our Unique Selling Proposition: "Reliable Partners"
Paveway Kenya Ltd
Category: Construction Companies in Kenya
Paveway Kenya LTD is a company that provides high-quality road marking and construction services. Paveway Kenya offers the following:
♦  Road marking
♦  Road maintenance and construction
♦  Road Furniture
Paveway Kenya LTD is a company leading in the road marking and construction industry by offering a wide array of services. Our vision and goal are to become a premier road marking and construction company in East Africa.
Seyani Bros
Category: Construction Companies in Kenya
Seyani Brothers & Company (Kenya) Limited (SBC) is a leading general building construction company domiciled in Kenya. With the combined expertise, speed and quality controls, the company is able to meet deadlines without compromising on quality. The company's history dates back to 1978 when two enterprising brothers saw the opportunity in the construction industry and chose to embark on executing renovations works and subcontract projects under established contractors.
The company's growth has been manifested through profitability and by the extension of fabrication departments, as well as development incapacity through the acquisition of new plant and equipment. SBC has managed to execute projects fully in-house since establishing a structural steel fabrication workshop, stone cutting section, joinery, and carpentry workshop.
The excellent workmanship that the company exhibited in its early stages led to great demand for its services and earned its prerequisite experience, resulting in its decision to bid for main contracts. Today SBC is, without doubt, a leader in general building construction.
Landmark Holdings Ltd
Category: Construction Companies in Kenya
Landmark Holdings Ltd is also one of the top construction companies in Kenya, established in 1999 and awarded the Construction Excellence Award in 2014. The firm has leveraged its management's extensive experience to develop a unique set of competitive advantages that allow it to successfully operate in the construction industry in sub-Saharan Africa. To date, Landmark Holdings Ltd has completed several buildings, infrastructure, and civil engineering projects throughout East Africa for both the private and public sectors.
Cementers Ltd
Category: Construction Companies in Kenya
Cementers Limited is primarily the main contractor with a core of direct staff and a proven supply chain of sub-contractors, suppliers, and consultants.
With over 39 years of experience within the building industry, Cementers Ltd is a private company whose success is built on strong teamwork in all related activities and with Directors fully involved. The company was incorporated by Kurji V. Patel and Laxman M. Arjan.
Epco Builders Limited
Category: Construction Companies in Kenya
Epco Builders Limited is a renowned building and civil engineering firm in Kenya, registered in category NCA 1 by the National Construction Authority. It was established in 1978 by Mr. Ramji D. Varsani who is the Managing Director. The firm has grown under his leadership and experience of over 40 years.
The Company's headquarters are in its own building complete with workshops located along Kuguru Road on Falcon Road, off Enterprise Road in Industrial Area, Nairobi. The Branch Office is located on Steve Biko Road, Tudor in Mombasa. Epco owns a yard located along Mombasa Road near Athi-River where heavy equipment and batching plants are installed.
Epco Builders has a turnover of over US $50m and a capacity to handle projects worth up to US $119m.
Laxmanbhai Construction Ltd
Category: Construction Companies in Kenya
Laxmanbhai Construction Ltd is a major construction company in Kenya that puts innovation at the core of its operation. The company which started operations in 1953 delivers end-to-end construction and property solutions across a broad range of sectors including high rise towers, banks, schools, hotels, and retail outlets.
The company has the capacity to roll out apartments, commercial buildings, and industrial outlets. Laxmanbhai Construction is also famous for its in-house staff that has skills to deliver projects in a timely, efficient and cost-effective manner.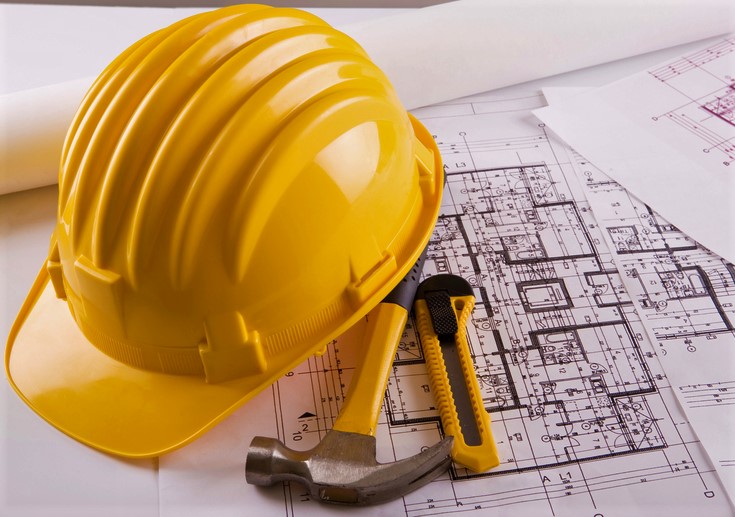 Parbatsiyani Construction Ltd
Category: Construction Companies in Kenya
Parbatsiyani construction Ltd is a major company in the civil engineering and general building sector of the construction in the East African Region.
Registered as CATEGORY "A" class of contractors by The Ministry of Roads & Public Works, Kenya the company was founded in 1991 in Kampala Uganda and expanded its operations to Nairobi, Kenya in 2001 and planning to further expand its operations to other African regions.
Through accumulated fixed assets of more than US $500,000 including Machinery and equipment equipped with technical expertise, greater potential, and advanced technology, the company has undertaken a number of large and medium-sized projects which include Multi-storied Office blocks, Residential Apartments, Residential Buildings, Banks, Embassies, Hotels, Schools, Colleges and Factories along with Electrical and Mechanical Services.
Associated Construction
Category: Construction Companies in Kenya
Associated Construction is a construction company that creates sustainable solutions and aspires to be a leader in quality, green construction, work safety, and business ethics. The company is one of East Africa's leading construction companies, with long experience and expertise in the construction of highways, bridges, marine civil works, railways, projects.
The company, whose core strength is in construction of high standard highways and rural roads, has some pioneering engineering work like constructing a 140-meter suspension bridge, a first in East Africa.
Associated Construction has built relations by way of MOUs with a number of civil engineering groups that can undertake large engineering projects on EPC, PPP and BOT modes from various countries including, the UK, South Africa, and UAE India.
The company has the capability to develop and construct ports and other large marine constructions, Power generation, transmission and distribution, water supply, sewage line, and treatment plants, Refuse collection and recycling, commuter railways on the surface, underground and elevated corridors.
Put Sarajevo
Category: Construction Companies in Kenya
Put Sarajevo successfully delivers integrated engineering, procurement, fabrication, construction (EPFC), maintenance and project management solutions to clients globally.
Put Sarajevo's more than 6,000 employees in over 3 continents work collaboratively to tailor integrated solutions for their clients. The company through the integrated solutions approach helps in reducing costs and schedules, improves the certainty of delivery safety and spans the entire capital project life-cycle
As a reflection of its concern for sustainability and social responsibility, Put Sarajevo conducts business to meet the needs of Clients and stakeholders today, while at the same time protecting and enhancing the human and natural resources that will be needed tomorrow by understanding their role in the global economy and economic growth. Of particular significance, Put Sarajevo has calculated its global carbon footprint and is reducing its carbon emissions through energy efficiencies, recycling activities and conservation efforts and has also created an annual data collection methodology system to measure, monitor and manage corporate emissions.
Intex Construction
Category: Construction Companies in Kenya
Intex Construction has a longstanding tradition of excellence in the construction industry and was incorporated in June 1982 to deliver construction, building, and civil engineering and real estate contracts.
Intex's enviable reputation in the industry is founded on a wealth of experience. Over the past 28 years, the company has been awarded high-value contracts across East Africa to deliver a range of integrated solutions: in construction; civil engineering (roads and water projects including; construction of Nairobi Airport-Athi river road in 1976, repair of Thika-Ngoliba turn off Kitui road, construction of phase 1 of Kapsabet Sewarage project among others, real estate, and sports facilities development.
The company's ability to deliver complex projects on schedule and on a budget has enabled the company to win repeat business from a select number of prestigious clients.
Since 1995, Intex has also operated permanent offices in Uganda, through M/s Intex Building and Civil Engineering Contractors Limited, located in Kampala. Intex Construction has successfully completed and handed over a portfolio of projects worth US$200m and the current pipeline of work represents a value of US $70 m.
HayerBishan Singh&Sons Ltd
Category: Construction Companies in Kenya
Hayer Bishan Singh & Sons Ltd was founded in the late 1970s and has its main headquarters in Kisumu, with a regional office in Nairobi. Today the company is one of the major Engineering Contractors in Kenya having a reputation for timely execution and completion of projects with its attention to minute details and solid workmanship.
HayerBishan Singh fields of activities include the construction of major roads, bridges, site service, and infrastructural works as well as leasing of plant and equipment. The company also offers other services like the manufacture and supply of roads and building materials and is backed with a variety of major construction plants and equipment. This includes heavy earthworks machinery, Hot Asphalt product plants, Stone crushing plant, a fleet of haulage dump trucks and lifting equipment.
Oaks Construction Company
The company was founded in the year 2002; initially, it was known as Oaks Woodworks Designers and Building Contractors. It is a company that offers quality service even to the lower class people so that they can build a good house just like the others.
Brima Building and Construction Company
They are a construction company and civil engineering contractors working in all aspects of general building constructions and solutions for civil engineering related issues.
Intex Africa
The company has been in existence for 100 years providing services across East Africa. The main objective of this company is to become one of the leading building construction companies in Kenya by providing quality services to its clients. They have been in the market for years and is considered one of the best construction companies in Nairobi.
Nyoro Construction Company
Nyoro Construction Company Ltd. was founded in the year 1983 and they deal with various projects ranging from construction of infrastructure to real estate. They are a tier-one contractor who has been given category 'A' contractor accreditation by the government by which they are registered for works of value in excess of KES 1 Billion and more.
List of Road Construction Companies in Kenya
Kenya is currently experiencing road construction because of the considerable resource allocation to infrastructural development by the county and national governments. The country as well to take the front row contracting and financing mega projects ahead of other East African states. The success achieved in local construction is wholly attributed to various road building firms that are reputable for their quality of services and timely delivery of projects.
Most road construction companies in Kenya maintain a legacy of delivering competitive and durable road network services. Kenya has prioritized road construction considering the sector contributed up to 80% in total freight and passenger traffic. As such, Kenya attracts both local and international road construction companies to secure contracts on a competitive basis.
H-Young (EA) Limited
It was Founded in 1951, H-Young has delivered many projects across the East African Region. In 2014, the company registered revenues of $ 70 million and new contract awards of US $120 million. The company is located along Funzi Road, off Enterprise Road in the Industrial Area, Nairobi.
China Wu Yi Limited
The company is state-controlled with its main headquarters in Fuzhou, China, and a local branch was established in 2002. In 2012, China Wu Yi Ltd had acquired $334 million in international projects. And in 2013, China Wu Yi Limited was running eighteen construction projects in Kenya. The company was the lead contractor in the construction of the Thika Superhighway in 2006. Other key projects done by the company include the $37.2 million first phase of the $1.23 billion modernization of the Jomo Kenyatta International Airport and the $63.9 million project of tarmacking the first phase of a road between Kenya-Ethiopia border town of Moyale and Isiolo.
Sinohydro Construction Company
The company was founded in the early 1950s in China and now operates in eighty-seven countries including Kenya through its five regional offices. As of 2018, it had projects with a total value of $42.5 billion. The firm succeeded in winning the thirty-one kilometer Nairobi's Northern Bypass dualling tender early this year.
Reynolds Construction Company
The Company, Nigeria, is a subsidiary of SBI International Holdings AG (SBI) which has its headquarters in Switzerland. Reynolds Construction Limited incorporated in 1969.
Nyoro Construction Limited
The company was founded in 1983. It is a tier one contractor that holds the highest accreditation from the government of Kenya to work on projects having a value of $10 million and above. It has its headquarters in Nairobi at the Junction of Old Airport Road, Old Mombasa Road. It constructed a Processional road in Nairobi.
Interways Construction Limited
The company Works is a fully owned Kenyan company with a portfolio of prestigious construction projects in East and West Africa. They are actively involved in road construction activities in Kenya.
Tosha Holdings
The company is a Kenyan construction company with its headquarters in Nairobi. The company has already constructed more than 10,000 miles of roads all over the country.
Frontier Engineering Limited
The company is a civil engineering construction firm in Kenya that is well known for completing road projects on time.
Dittman Construction Limited
The company was established in 2009 and now has offices in Eldoret and Nairobi. Dittman Construction Limited offers construction services in roads and civil engineering, structural engineering, electrical works, and mechanical works. Dittman Construction Company is a wholly-owned Kenyan registered road, bridges and general civil engineering works for a construction company.
Dickways Construction Limited
The company is a Kenyan owned company based in Nairobi that has undertaken many road construction projects across the country. In 2014, Dickways Construction Limited was involved in drainage works repair of Langata Road.
 Construction Companies in Kenya Video
---
We endeavor to keep our content True, Accurate, Correct, Original and Up to Date.
If you believe that any information in this article is Incorrect, Incomplete, Plagiarised, violates your Copyright right or you want to propose an update, please send us an email to informationcradle@gmail.com indicating the proposed changes and the content URL. Provide as much information as you can and we promise to take corrective measures to the best of our abilities.
---