Investment Opportunities in Kenya
Investment Opportunities in Kenya: Kenya is the gateway to eastern and Central Africa. lt is a regional hub for business, investment, and commerce. Enormous investment opportunities await investors. Investing in Kenya has been made easier. 
Kenya has signed tax treaties and investment promotion and protection agreements. Exports from Kenya enjoy preferential access to world markets under special duty reduction.
Factors that favor local and foreign investment are political stability, stable macro-economic policies, competitive incentives, guarantees to investors and preferential market access. Others are a friendly tax system, developed human resource and good infrastructure.
Since the early 1990s, the Government of Kenya has set up various schemes to encourage investment. They offer fiscal and infrastructural benefits to the business community. The Government continues to improve the investment environment. Some of the policy initiatives include liberalization of exchange controls to make them market-driven, removal of price controls, the abolition of import licensing except for products that relate to national security, health, and environment.
Others are the opening up capital markets to foreign participation, generous investment, and capital allowance, remission of duty and VAT manufacture under bond status, export processing zone
Kenya Investment Guide – How to Invest in Kenya
Investment in Kenya – Why you should invest in Kenya
Qualified Work Force
Dynamic Private Sector
Harmonious Industrial Relations
Preferential Market Access
High Returns
Convenient Time Zone
Political Stability
Investment in Kenya – What are the procedures for establishing a business in Kenya?
Registration of a company in Kenya with the Registrar of companies.
This could be:
A branch office of an overseas company, or a locally incorporated company Registration could also be done under the Business Names Act.
Investment in Kenya – What are the approval and licensing procedures of new investment in Kenya?
The Kenya Investment Authority (KIA) will process and grant approvals of new investment, once proposals are submitted on a prescribed application form. Proof of company registration must be attached to the application.
Where the investment may have an adverse impact on security, health or environment, clearance from the competent authorities (such as National Environment Management Authority (NMA), Public Health authorities, etc) will be required before approval is granted.
Also, clearance is required from parent ministries for investments in restricted areas before IPC approval is granted. These investments comprise:-
Investments to produce excisable goods (clearance from customs and Excise is a pre-condition).

Investments in forest products and mining (clearance from Ministry of Environment and Natural resources).
Investment in energy and petroleum products (clearance from the Ministry of Energy).
Investment in the manufacture Under Bond Programme (MUB) (authority to manufacture under bond must be obtained from the minister for finance).
Investments in the tourism industry (clearance from the Ministry of Tourism).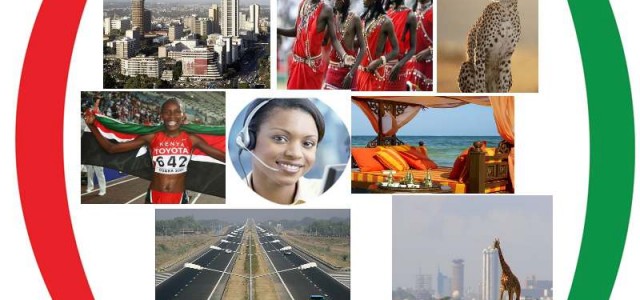 Invest in Kenya – Are there any restrictions to doing business in Kenya?
Equity restrictions are only in the telecommunications sector (a minimum of 30% must be local).
Investments in the insurance industry must have local participation.
Ownership of agricultural land by foreigners is restricted.
Engagement in petty business by foreigners is also restricted.
Engagement in petty business by foreigners is also restricted.
Invest in Kenya – How are the living conditions in Kenya?
The security situation in Kenya is good and better than most third world countries.
Adequate health facilities of international standards are available, particular in urban areas.

Education in Kenya

High quality educating for investors locating in Kenya is available for their families. Overseas curricular is available in most of the international schools.
There are adequate world-class entertainment facilities for the comfort of the investor and his family.
Communication Kenya.
Adequate communication channels by air, road, sea, postal and telecommunication are available to any destination in the world.
Invest in Kenya – What are the immigration requirements?
Investors are given work -permits class 'H' for directors and class 'A' for expatriate employees. KIA can facilitate Entry into Kenya will require visitors to obtain a business visa or visitors visas.
Expatriate professionals, engineers or technicians who are required to install machinery or train local employees for a short-period are issued with special passes.
Health certificates are required as proof of inoculation against yellow fever from some countries in Asia. This includes cholera and malaria.
For those issued with work -permits, passes are issued to their dependants.
Investment Opportunities in Kenya
Here is a list of the investment opportunities in Kenya that you can invest in:
Health Sector in Kenya
Land Sector in Kenya
Cooperative Development in Kenya

Regional Development Projects in Kenya
Building and Construction in Kenya
Environment and Mineral Sector
Education Sector in Kenya
Trade Sector in Kenya
Fisheries Sector in Kenya
Livestock Sector in Kenya
Agricultural Sector in Kenya
Nairobi Development
Transport and Infrastructure Sector in Kenya
National Heritage and Culture Sector in Kenya
Tourism Sector in Kenya
Manufacturing Sector in Kenya
The ICT sector in Kenya
Investment Opportunities in Kenya – Does the Kenya government grant incentives to investors?
Incentives:
MUB program
100% investment allowance
Duty and VAT exemption on machinery, equipment, and raw materials.
Epz program
10 year tax holiday
Duty and VAT exemption
Single license
Exemption from stamp duty
Exemption for withholding tax
25% corporate tax for 10 years after the first 10 years expire
100% investment allowance
Duty remission
Exemption on duties and VAT on raw materials utilized to process confirmed exports orders.
Liberals Depreciation Rats
Loss- Carryforward
Business must recover previous losses before paying corporate tax.
Capital expenditure
Duties paid for capital expenditure in excess of US $ 70,000 can b recovered from corporate tax.
Capital Goods and Basic Raw Materials are Zero- Rated.
Investment Opportunities in Kenya – What taxes are levied by the government?
The corporate tax, 30% for local companies, 37.5% for branch overseas of foreign companies
Withholding tax 5 %
Pay-as-you-earn: graduated up to a maximum of 30% of income
Tax applicable on cigarettes, alcohol, petroleum, confectionaries
VAT- 16% standard Rate.
Investing in Kenya – Do Kenyan produced products have access to other markets?
Uninstructed entry into USA market under African Growth and Opportunity Act (AGOA) for specified Kenya products.
Market access to the COMESA market of 80 million.
Market access to the European Union under the Lome Cotonou Agreement police unit.
Emphasized on the rule of law.
To enhance transparency in the licensing process through the enactment of an Investment Act.
Streamlining government procurement procedures. (Procurement act enacted).
Enhancing accountability in the judicial system.
What customs procedures are applied when goods are being imported?
Consignment.
Preformed invoices showing the value of the goods.
Specification of the goods and packing list.
Bill of lading.

Inspection

certificates

in respect of goods exceeding Kshs. 500,000.
Do you have labor laws in Kenya? What are the important provisions of these laws?
Minimum wages set by the government depend on skills. It is specific for different urban areas. (For example in Nairobi, Mombasa, and Kisumu general laborers should be paid a minimum of Kshs. 3,905, while artisans Grade 1 are supposed to b paid a minimum of Ksh 8,813 per month.
Workers are allowed to join trade unions related to their sectors of work.
Wages are negotiated through tripartite agreements (between trade unions, government, and employers.
Disputes are settled through the Industrial Court.
Investing in Kenya – Are foreign investments protected in Kenya?
The constitution of Kenya guarantees the protection of life and private property
The foreign Investment protection Act guarantees against expropriation of private property by the government. If expropriation ever occurs, it will be for the public good and prompt compensation must be given.
Kenya is a signatory o and member of the Multilateral Investment Guarantee Agency (MIGA) an affiliate of the World Bank which guarantees investors against loss of investment to political problems in host countries.
Kenya is also a signatory to the International center for settlement of Investment Disputes which is a channel for settling disputes between foreign investors and host governments.
Do you have adequate business support infrastructure? Banks, insurance, transport, professional services legal, engineers, human resource with advanced skills, international languages, research institutions.
Kenya has a well developed professional services sector with some multinational professional companies such as KPMG, E& Y, etc having regional offices in Nairobi. Most insurance companies, Banks, etc have a presence in Kenya.
Why invest in Kenya
1. Tax Treaties and Investment Promotion and Protection Agreements
Kenya is a signatory to a large and growing number of tax treaties and investment promotion and protection agreements such as the Multilateral Trade System (MTS) ACP Cotonou Agreement, and the Africa Growth and Opportunities Act. This allows exports from Kenya to enjoy preferential access to world markets under a number of special access and duty reduction programs.
2. Stability
Since independence, Kenya has maintained remarkable stability despite changes in its political system Since the re-emergence of multiparty democracy and promulgation of a new constitution in 2011, Kenyans have enjoyed an increased degree of freedom.
3. Regulatory Reforms
Kenya is making efforts to lower the cost of doing business by conducting extensive business regulatory reforms intended to substantially reduce the number of licensing requirements and to make the licensing regimes more simple and transparent and focused on legitimate regulatory purposes.
4. Access to Large pool of Highly Educated and Skilled Work Force
Kenya prides itself in its large pool of highly educated, skilled and sought after
workforce in Africa, trained from within the country and in institutions in around the world.
5. Strategic Location
As the leading economy in East Africa, Kenya's' strategic location and it's well
developed business infrastructure make it a natural choice for investors and many international firms have made it their regional hub. This grants investors access to the larger East African Community and regional markets with access to over 385 million consumers. Nairobi is also a major transport hub in East Africa with Connections from Jomo Kenyatta International Airport to Major Destinations around the world. All these are coupled with a convenient Time zone of (GMT +3)
6. Highly Developed Social and Physical Infrastructure
Kenya affords a pleasant and quality standard of living with its spectacular and
diverse natural resources. Ranging from wildlife and sceneries. Including the world-famous Maasai Mara. The country also boasts of high-quality social amenities such as restaurants, hospitals, and entertainment spots. A good reason why the country has the highest number of Expatriates living and working in Kenya.
7. Fully Liberalised Economy
Kenya fully liberalized its economy by removing all obstacles that previously hampered the free flow of trade and private investment. These include exchange controls, import, and export licensing, as well as restrictions on remittances of profits and dividends.
8. Preferential Market Access
Kenya is a signatory to a number of multilateral and bilateral trade agreements as part of its trade policy. Kenya is a member of the World Trade Organization (WTO) making her products access more than 90% of world markets at Most Favoured Nation (MFN) treatment. In addition, Kenya is a member to several trade arrangements and beneficiary to trade-enhancing schemes that include the  Africa Growth and opportunity act (AGOA);  ACP-EU Trade Agreement and Common Market of Eastern and Southern Africa (COMESA).
9. Well Established and Vocal Private Sector
Kenya has a very substantial private sector, including a significant number of foreign investors and is touted as one of the most resilient in the world. The
country has always been a market economy. Key players in voicing private-sector concerns include The Kenya Private Sector Alliance (KEPSA), Federation of Kenya Employers (FKE) and The Kenya Association of Manufacturers (KAM). Furthermore, the government frequently conducts regular policy dialogue with private sector players through the Prime Minister Round Tables
Investment Opportunities in Kenya – Video
---
We endeavor to keep our content True, Accurate, Correct, Original and Up to Date.
If you believe that any information in this article is Incorrect, Incomplete, Plagiarised, violates your Copyright right or you want to propose an update, please send us an email to informationcradle@gmail.com indicating the proposed changes and the content URL. Provide as much information as you can and we promise to take corrective measures to the best of our abilities.
---