Kenya Vision 2030
The Kenya Vision 2030 is Kenya's national long-term development blue-print that aims to transform Kenya into a newly industrialising, middle-income country providing a high quality of life to all its citizens by 2030 in a clean and secure environment.
Pillars of Vision 2030
The Vision comprises of three key pillars: Economic; Social; and Political. The Economic Pillar aims to achieve an average economic growth rate of 10 per cent per annum and sustaining the same until 2030. The Social Pillar seeks to engender just, cohesive and equitable social development in a clean and secure environment, while the Political Pillar aims to realise an issue-based, people-centred, result-oriented and accountable democratic system.
The three pillars are anchored on the foundations of macroeconomic stability; infrastructural development; Science, Technology and Innovation (STI); Land Reforms; Human Resources Development; Security and Public Sector Reforms.
Kenya Vision 2030 Economic Pillar
The Economic Pillar of Kenya Vision 2030 seeks to improve the prosperity of all regions of the country and all Kenyans by achieving a 10% Gross Domestic Product (GDP) growth rate by 2012.
Within the Medium Term Plan 2008-2012, six priority sectors that make up the larger part of Kenya's GDP (57%) and provide for nearly half of the country's total formal employment were targeted. Tourism Agriculture Wholesale and retail trade Manufacturing IT enabled services (previously known as business process off-shoring) Financial services.
Sectors:
Vision 2030 Tourism Flagship Projects
Development of Resort Cities
Underutilised Parks Initiative
Development of Niche Tourism Products
Meetings, Incentives, Conferences and Exhibitions (MICE)
Premium Parks Initiative
Vision 2030 Agriculture Flagship Projects
Enactment of Consolidated Agricultural Policy Reform Legislation
Fertiliser Cost-Reduction Initiative
Setting up of Five Livestock Disease-free Zones in the ASAL Regions

ASAL Development Projects
Vision 2030 Wholesale and Retail Trade Flagship Projects
Development of Special Economic Zones
Creation of Producer Business Groups
Building 'Tier 1' Markets
Wholesale Hub
Manufacturing Flagship Projects
Development of five (5) SME Parks
Development of Mini and Integrated Iron and Steel Mills.
Training Of Engineers and Technicians
Vision 2030 Business Process Off-shoring and Information Technology Enabled Services Flagship Projects
Establish a major BPO park – Info City
Vision 2030 Financial Services Flagship Projects
International Financial Services Centre
Deepening of Capital Markets.
Kenya Vision 2030 Social Pillar
The objective of the Kenya Vision 2030 Social Pillar is investing in the people of Kenya in order to improve the quality of life for all Kenyans by targeting a cross-section of human and social welfare projects and programmes, specifically:
Education and training
Health
Environment
Housing and urbanisation
Gender, children and social development

Youth and sports
SECTORS
Kenya Vision 2030 Education and Training Flagship Projects
Recruitment of 28,000 Additional Teachers
Establishment of a Voucher System Programme in Five of the Poorest Districts.
Establishment of Centres of Specialisation
Construction and Equipping of 560 Secondary Schools, expansion and Rehabilitation of Existing Schools.
Construction and Rehabilitation of at Least One Boarding Primary School in Each Constituency in Arid and Semi Arid Lands
Establishment of a Computer Supply Programme
Kenya Vision 2030 Health (Medical Services and Public Services and Sanitation) Flagship Projects
Rehabilitation of Health Facilities
Strengthen Kenya Medical Supplies Agency
Human Resource Strategy
Develop Equitable Financing Mechanism
Community Based Information Systems
De-Linking Ministry of Health from Service Delivery
Rehabilitation of Rural Health Facilities to Offer Integrated and Comprehensive Healthcare
Develop Human Resources Strategy
Fast-track implementation of the Community Strategy by training Community Health Workers (CHWs)
Channel funds directly to health facilities
Implement Environment and Hygiene Policy and Strategy
Implement Output Based Approach (OBA) in Reproductive Health
Restructure Ministries of Health
Revitalize Efficacy of the Health Management Information System
Kenya Vision 2030 Environment Flagship Projects
Waste management system
Rehabilitation and Protection of Indigenous Forests in Five Water Towers
Preparation of a National Spatial Plan
Secure Wildlife Corridors and Migratory Routes
Kenya Vision 2030 Housing Flagship Projects
Producing 200,000 Housing Units Annually by 2012 under Public Private Partnerships (PPPs) and Other Initiatives
Establish Housing Technology Centres in Each Constituency
Installation of Physical and Social Infrastructure in Slums in 20 Urban Areas
Enacting Housing Bill, 2006 to Legislate for a One-Stop Housing Development Approvals Mechanism
Develop an Integrated Growth and Development Strategy for Six Metropolitan Regions
Kenya Vision 2030 Gender, Children and Social Development Flagship Projects
Women Enterprise Fund
Kenya Vision 2030 Social Pillar
Kenya Vision 2030 Social Pillar
Establishment of Consolidated Social Protection Fund
Representation of People with Disabilities in Decision Making Process
Gender Mainstreaming
Affirmative Action Policy
Gender Disaggregated Data
Implementation of Disability Fund
Kenya Vision 2030 Labour and Employment Flagship Projects
Development of the National Human Resource Database
Development of a National Integrated Human Resource Development Strategy
Strengthening of Linkages between Industry and Training Institutions
Development of Eight Micro and Small Enterprise Centres of Excellence
Development and Implementation of a Diaspora Policy
Development and Implementation of a National Occupational Safety and Health Policy
Productivity Measurement and Promotion
Transformation of the National Social Security Fund
Kenya Vision 2030 Youth and sports Flagship Projects
Youth Empowerment Centres
Regional Sports Stadia
Revitalisation of Youth Polytechnics
Establishment of a Sports Lottery Fund
Youth Enterprise Development Fund
Increased Subsidies to Youth Polytechnics
International Academy of Sports
International Centre for Arts and Culture
One Billion Tree Planting Campaign under Trees-for-Jobs Programme
Revision of Education and Training Curriculum
Roads 2000 and Other Labour Intensive Public Projects
Kenya Vision 2030 Political Pillar
The Kenya Vision 2030 Political Pillars objective is moving to the future as one nation and envisions a democratic system that is issue based, people centred, results oriented and is accountable to the public.
The pillar is anchored on transformation of Kenya's political governance across five strategic areas;
The rule of law – the Kenya Constitution
Electoral and political processes
Democracy and public service delivery
Transparency and accountability
Security, peace building and conflict management
SECTORS
Kenya Vision 2030 Public Sector Reforms Flagship Projects
Constitutional Reform
Post Election Legal Counselling
Truth, Justice and Reconcilliation Commission
National Cohesion
Independent Review Commission (Kriegler Report)
Implementation of Commission of Inquiry on Post Election Violence (Waki Report)
Vision 2030 Kenya – Implementation
The Kenya Vision 2030 is to be implemented in successive five year Medium-Term Plans (MTP), with the first such plan covering the period 2008 – 2012. While the 'flagship' projects are expected to take the lead in generating rapid and widely-shared growth, they are by no means the only projects the country will be implementing.
A flagship project only sets the pace for multiple vessels behind it. By the same token there are many on-going projects and yet others planned for the future by the Government and the private sector.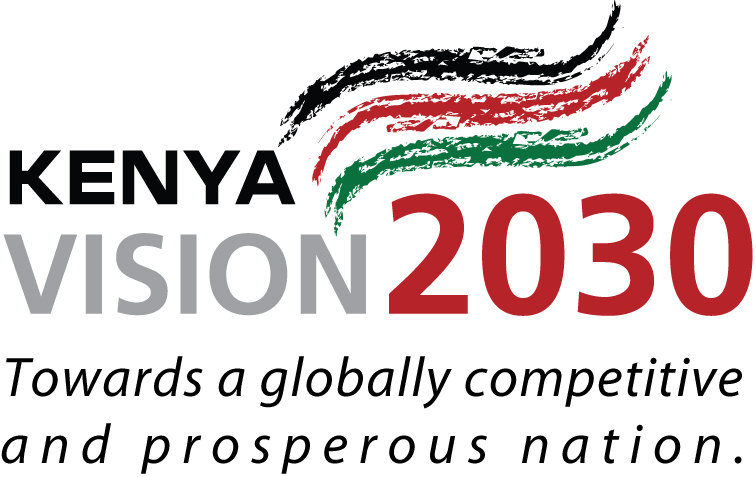 Kenya Vision 2030 – Vision 2030 Kenya – Video
---
We endeavor to keep our content True, Accurate, Correct, Original and Up to Date.
If you believe that any information in this article is Incorrect, Incomplete, Plagiarised, violates your Copyright right or you want to propose an update, please send us an email to informationcradle@gmail.com indicating the proposed changes and the content URL. Provide as much information as you can and we promise to take corrective measures to the best of our abilities.
---