Kisumu County News
Kisumu County borders Vihiga County to the North, Nandi County to the North East, Kericho County to the East, Nyamira County to the South, Homa Bay County to the South West and Siaya County to the West.
 Facts about Kisumu County
Area (Km 2): 2, 085.9 Km 2
 Climate/Weather: Has an annual relief rainfall between 1200 mm and 1300 mm with a mean annual temperature of 23. 0C and ranges between 20 0C and 35 0C.
 Road Network: Bitumen Surface is 131.5Km, Gravel Surface 359.2Km and Earth Surface 299.1Km.
 Key National Monument(s): None
Kisumu County Population
Population: 968,909, (Male – 48.9 %, Female – 51.1 %)
 Population Density: 465 people per Km 2
 National Percentage: 2.5 %
 Annual Growth Rate: 2.5%
 Age Distribution: 0-14 years (43.5 %), 15-64 years (53.3 %), 65+ years (3.2 %)
 Number of Households: 226, 719
Kisumu County Government
County Capital: Kisumu Town
 Number of Constituencies (2010): 6 (Kisumu Town East, Kisumu Town West, Kisumu Rural, Muhoroni, Nyando and Nyakach)
 Registered Voters: 336, 174
 National percentage: 2.7 %
 Number of Districts (2009): 3 (Kisumu East, Kisumu West and Nyando)
 Number of Local Authorities (2010): 5 (Municipal Council of Kisumu, County Council of Kisumu, County Council of Nyando, County Council of Muhoroni and Town Council of Ahero)
Economy of Kisumu County
 Poverty Rates: 45%
 Age Dependency Ratio: 100: 87
 Resources: Agricultural land, Fisheries, Water
 Tourist Attractions: Lake Victoria, Impala Park, Kisumu Museum,
 Financial Services: 25 Commercial Bank branches, 2 Mortgage Finance branches
 Main Economic Activities/industries: Subsistence farming, livestock keeping, fishing, Rice farming, sugar cane farming, and small scale trading
Education in Kisumu County
 Number of Institutions (2007): Primary (706), Secondary (173)
 Primary: Enrolment (240, 538)
 Teacher to Pupil Ratio: 1:51 (Public Schools)
Secondary: Enrolment (38, 813)
 Teacher to Pupil Ratio: 1:30 (Public Schools)
 Tertiary: 1 University, 4 Sateellite college campuses, 1 National Polytechnic, 5 Youth polytechnics, and several commercial colleges
Adult Literacy Classes: Data Not available
 Health in Kisumu County
 Health Facilities: Provincial hospital (1), District Hospitals (3), Sub-District Hospitals (5), Dispensaries (53), Health Centres (6), Other (30)
 Doctor to Population Ratio: Data Not Available
 Infant Mortality Rates: 95/1000 (Nyanza Province 2008)
 Under Five Mortality Rates: 149/1000 (Nyanza Province 2008)
 Prevalent Diseases: Malaria, HIV/AIDS, Diarrhoeal diseases, Intestinal worms, Respiratory disorders
 Notable Hospitals: Nyanza Provincial General Hospital, Kisumu District Hospital, Aga Khan Hospital Kisumu.
Tourist Attractions in Kisumu County
Kisumu Impala Sanctuary
Category: Tourist Attractions in Kisumu
On the shores of Lake Victoria, is a meager but interesting one- square-kilometre wildlife sanctuary. It is home to the last herds of impala that were once around town and a white rhino and zebras.
For more information visit: Kisumu Impala Sanctuary
Kit Mikayi
Category: Tourist Attractions in Kisumu
A large rocky outcrop with three towering rocks. It is off the Kisumu-Bondo Road. Kit-mikayi means "Stones of the first wife" in Dholuo, the Luo language. It is believed that Mikayi ("the first wife") went up the hill to the stones when her husband took a second wife. She has been weeping ever since.
For more information visit: Kit Mikayi
Kisumu Museum
Category: Tourist Attractions in Kisumu
Kisumu museum has the largest exhibition of the UNESCO-sponsored 'Ber-gi-dala' or a Luo traditional homestead.
For more information visit: Kisumu Museum
Ndere Island National Park
Category: Tourist Attractions in Kisumu
Ndere Island National Park is a 4.2 km park on the outskirts of Kisumu town off the northern shore of Lake Victoria, opened in November 1986. A five-minute motor—boat ride will get you to the island.
For more information visit: Ndere Island National
Ruma National Park
Category: Tourist Attractions in Kisumu
Ruma National Park is named by one of Kenya's most powerful wizards, the much—feared Gor Mahia who lived near the park.
For more information visit: Ruma National Park
Alego Nyangoma Kogelo village is the official birthplace of Barack Obama Snr, the father of the United States' first black president, Barack Obama. The sleepy village in southeast Alego in Siaya County Council and Alego Constituency became famous overnight when Barack Obama vied for presidency for USA in 2006. Obama's grandmother, Sarah Obama is a popular figure in the village. To visit her requires a clearance letter from either the police or the District to Officer in Siaya town.
Got Ramogi Hill is the home of the great grandfather of the Luo community when the Luo first settled on the shore of lake
Activities
Visit the Got Ramogi historical hills for a view of the western Rift Valley, which includes lake  Kanyaboli and the Yala swamp, one of the largest after the Okavango delta. An ancient tree called 'omwonyo le' meaning an axe swallower, is believed to have swallowed an axe when someone tried to cut it down.
Many witch doctors come from other African countries such as the Congo, DRC, Tanzania and Uganda for its leaves to treat people,
Jaramogi Oginga Odinga, 60 km from Kisumu town. It is final place of the late Jaramogi Oginga Ondinga Kenya's first vice-president. The Luo Heroes'
Exhibition Centre on in Bondo; Western Kenya holds it cultural symbols and traditional artifacts and regalia of the African tribes.
Kanam Prehistoric site is on the shores of Lake Victoria on Homa peninsula near the Homa Mountain. Louis Leakey's expedition in 1932 discovered a fossil human mandible and Pleistocene fauna including prehistoric stone tools. Recent finds are paleontological bones dating between 1 and 6 million years ago.
Kanjera Prehistoric site and Kanjera hot springs (Bala Rawi).
These hot salty springs where eggs can be boiled is where Doctor Louis Leakey in 1932 found cranial and funeral fragments of hominids. These were estimated to be 500 years old. Local people collect salt from the evaporated salt water.
Luanda Magere Site and Grave is along Nyando river. Luanda was a warrior, believed to be made of stone. Nobody could kill him. When war broke out between the Luo and Kipsigis tribes, Luanda killed many Kipsigis. The Kipsigis came up with a strategy. Luanda was given a woman from the Kipsigis tribe to marry.
The woman learned the secret of Luanda's life when he fell sick and asked his wife to treat his shadow. When fighting broke out again between the two tribes, the woman told her people the secret of Luanda's life. A warrior threw a spear into Luanda's shadow, killing him. Luanda turned into a stone, which still lies on the spot. It is believed by hunters around this place that if you sharpen a spear on the rock, you can make a kill easily. This story is compared with the biblical story of Samson.
Songhor Paleontology Sites situated in the sugarcane area of Nyando about half an hour's drive from Luanda Magere Site towards Nandi hills. The Miocene site dates 19 million years. There is evidence sofa large variety of animals that lived here. The fossil humanoids collected from this site range from small to big apes.
Thimlich Ohinga refers to a "frightening dense forest" in Dholuo language. Thimlich Ohinga is a unique architectural stone structure in Nyanza province, 181 km south of Kisumu in Migori district. Archaeological record of materials found within the site date 500 years ago. The site lies on a gentle sloping hill 46 km northwest of Migori town near Macalders' Mines.
Tom Mboya Mausoleum near Kasawanga on Island has mementos and a few of the many gifts that received in his lifetime though many have disappeared near Mbita Point.
Top Best Accommodation and Hotels in Kisumu County
Acacia Premier Hotel
Category: Hotels in Kisumu County
Acacia Premier Hotel is a lavish hotel situated in the prime leafy suburb of Milimani, standing on the shores of Lake Victoria. It boasts of a rooftop terrace with extensive views of Kisumu West. Enjoy free wireless internet access all through the premises, an outdoor pool and a boardroom. This hotel offers convenience, serenity and a flair for the spectacular, for all who visit.
For more information visit: Acacia Premier Hotel
Imperial Hotel Kisumu
Category: Hotels in Kisumu
County
Imperial Hotel offers luxury accommodation in the heart of Kisumu. The imposing white building surrounds a leafy central courtyard and swimming pool.
There are 70 en-suite rooms. The standard rooms have twin beds, and are equipped with armchairs, coffee table, desk, electronic safe and telephone. The deluxe rooms have, in addition, minibar, kettle and bathroom amenities. The 3 spacious executive suites and 1 presidential suite include an elegant living area, and are equipped with iron, hairdryer, daily newspapers, TV, CD player and 2 telephone extensions. There are also l2 apartments with sitting room, study and fully equipped kitchenette.
For more information visit: Imperial Hotel Kisumu
Kiboko Bay Resort
Category: Hotels in Kisumu County
Kiboko Bay Resort is named after the hippos that wallow in front of the resort,it is a tented camp on Lake Victoria. Mariieured lawns, dotted with bougainvillea and palms and humming with birdsong, slope gently to the water's edge.The restaurant serves international cuisine, including fresh lake fish. Guests can also eat on the shady terrace or beside the lakefront swimming pool. There is a fully stocked bar and a peaceful library.
For more information visit: Kiboko Bay Resort
Sovereign Hotel
Category: Hotels in Kisumu County
Sovereign Hotel Kisumu is a beautiful boutique hotel aiming to offer unique and luxurious accommodation, situated in Kisumu. They have a restaurant that offers local and international meals, they also offer accommodation and its a fine place to hold cooperate events and wedding.
Each room is spacious, fully air-conditioned and designed with a balcony or a terrace that overlooks the beautiful surroundings. All rooms at the hotel feature floor-to-ceiling windows, ornate persian rugs and lampshades, comfortable beds and fresh bedding, polished executive tables and armchairs. Bathrooms are en-suite.
For further information please visit: Sovereign Hotel
Vittoria Suites
Category: Hotels In Kisumu County
Vittoria Suites is a luxury hotel located in the high- end suburbs of Milimani Estate in Kisumu. Free WIFI is available.
Book your suite now at bed and breakfast rates and wake  up to a breath taking view of Lake Victoria. The kitchenette in the suites is equipped with tea making facilities, microwave, crockery and a fridge making it ideal for long stay holidays.
The Terrace Bar and Restaurant serves continental cuisine with a variety of wines, spirits and beers. This can also be enjoyed in the garden  restaurant.
For more information visit: Victoria Suites
Pinecone Hotel
Category:Hotels in Kisumu County
Pinecone Hotel is located in Tom Mboya Estate Kisumu, along Dakar Road. The hotel's close proximity to Kisumu International Airport, Jaramogi Oginga Odinga Teaching College and other major businesses makes it suitable accommodation choice for business and leisure travelers. Free WiFi is provided for all guests.
Pinecone Hotel has 70 accommodation units that are designed with custom made furniture and finishings. Each room has a workstation, flat screen TVs and en-suite bathrooms.
For more information visit: Pinecone Hotel
Hotel Dew Church Drive
Category: Hotels in Kisumu County
Hotel Dew Church Drive is located at the edge of Kisumu City. This hotel in Kenya boasts close proximity to major city attractions like museums and galleries, shopping malls, and cinema halls. Free WiFi is provided for all guests. They offer accomodation and an onsite restaurant.
For more information visit: Hotel Dew Church Drive
Great Lakes Hotel
Category: Hotels in Kisumu County
The Great Lakes Hotel is situated in a remote spot, adjacent to the Kenya National Library and with beautiful views over Lake Victoria. The international airport and the city centre is only a short drive away. They have a restaurant that offers local and international meals and they also offer accommodation.
For more information visit: Great Lakes Hotel
Whirlspring Hotel
Category: Hotels in Kisumu County
Whirlspring Hotel is a centrally located hotel offering basic comfortable overnight accommodation in Kisumu. The hotel is located near the Kilimani shopping centre within the CBD and just 15 minutes from the airport.Whirlspring hotel is a good choice to have a relaxing holiday, hold a business meeting, or just to unwind after accumulated stress.
Whirlspring Hotel offers accommodation in spacious well-appointed rooms that are built in three-storey clusters interconnected through archways.
For more information visit: Whirlspring Hotel
Alcazar Hotel Kisumu
Category: Hotels in Kisumu County
Alcazar Hotel is located off the Kisumu – Kakamega Road in Kenya. Its proximity to many business centers, makes it a favorite for business travellers. Free WiFi is available.Each room is designed with an en-suite bathroom and fitted with a TV with satellite channels and an air conditioner.
For more information Visit: Alcazar Hotel Kisumu
Excellent Magere Guest House
Category: Hotels in Kisumu County
Excellent Magere Guest House is a quiet, modern guesthouse in the Kisumu suburb of Millimani. Not far from the town centre, the guesthouse is within easy reach of the shops, restaurants and businesses of Kisumu.This peaceful and private place suits both tourists and business travellers. The 12 en~suite rooms are made up of 5 singles, 5 doubles and 2 family rooms that each has 2 double beds. All rooms have aircon, fan and TV with local channels. Mosquito nets are on both the beds and the windows.
For more information visit: Excellent Magere Guest House
Hillside Villa Kisumu
Category: Hotels in Kisumu County
Hillside Villa Kisumu is located along Kisumu – Kakamega Highway in Kisumu .The facility is nestled among serene palm trees. There is free Wi-Fi internet access across the premises.There are 42 en-suite rooms, made up of singles, doubles, twins and cottages. The cottages are furnished, self—catering, 1-bedro0m apartments, with personal maid. All rooms have satellite TV, internet and room service. Extra beds and baby cots are available on request.Safari Restaurant serves a combination of international and local dishes.
For more information visit; Hillside Villa Kisumu
Homa Bay Tourist Hotel Ltd
Category: Hotels in Kisumu County
Homa Bay Tourist Hotel Ltd is located on the shores of Lake Victoria at Kisumu County. Homabay Tourist Hotel is 12km away from Simbi Nyaima for cultural history in Kendu and 26km away from Ruma National Park.It offers a scenic view of the birds at the lake. Free WiFi is available on the premises.There are 23 en-suite rooms, made up of 15 standard and 8 superior rooms. The rooms all have fan, mosquito net, writing table, and telephone.Each room is fitted with a wardrobe, a TV with satellite reception and designed with an en-suite bathroom.
For more information please visit; Homa Bay Tourist Hotel Ltd
Hotel Beograda Kisumu
Category: Hotels in Kisumu County
Hotel Beograda is located near the large matatu stage, it is a tall building in the centre of Kisumu Town, rising over a large sign Kelly's Bar and Restaurant. They offer accommodation but they do not have a restaurant.There are 63 en-suite rooms that are made up of doubles and twins beds. The rooms are small and basic, and are furnished with bed, table, chair and basin.The hotel does not serve food, but there are several restaurants nearby.
For more information visit; Hotel Beograda
Hotel Perch
Category: Hotels in Kisumu County
Hotel Perch has striking views overtake Victoria, a lake filled with the Nile perch which gave the hotel its name. The hotel is a prominent orange building, with terracotta embellishments. A polished wooden staircase leads from the large stone entrance hall to the wood paneled reception on the 1st floor.There are 70 en-suite rooms, made up of singles, doubles and twins. All rooms have armchairs, coffee table, writing desk, TV with local channels and mosquito net.
For more information visit: Hotel Perch
Hotel Vunduba
Category: Hotels in Kisumu County
Hotel Vunduba formerly Hotel Merryland, is a large hotel set around a shady courtyard. They offer accommodation, a restaurant that seves both local and international dishes and have a conference room.There are 62 en-suite rooms in 2 buildings, made up of singles, doubles and apartments. All rooms have TV with local channels and overhead ceiling fan. The apartments have a double room with en—suite bathroom, an interlinking room with single bed, armchairs, coffee table and TV, and a basic kitchenette. Crockery, cutlery and kitchen utensils can be provided by the hotel restaurant if required.
For more information visit: Hotel Vunduba
List of other Hotels in Kisumu Kenya
A comprehensive list of all hotels in Nairobi, their addresses (postal and physical), contacts (telephone and e-mail) and a link to the welfare associations in Kenya websites.
Alcazar Hotel Kisumu Description and Contacts
Great Lakes Hotel Description and Contacts

Hotel Beograda Kisumu Description,Contacts and Photo
Hotel Dew Church Drive Description and Contacts
Hotel Vunduba Kisumu Description,Contacts and Photo
Imperial Hotel Kisumu Description and Contacts.
Kiboko Bay Resort Kisumu Description, Facilities and Contacts
Kiwayu Safari Village Description,Location,Facilities,Contacts and Image
Kweisos House – Koru Kenya Description,Facilities,Contacts and Image
Mfangano Island Camp Kisumu Description
Milimani Resort and Annex Kisumu Description and Photo

New Victoria Hotel – Kisumu Kenya Description,Accommodation,Conference Facilities,Contacts and Image
Nyanza Club – Kisumu Kenya Description,Rooms,Restaurant and Bar,Facilities,Contacts and Image
Pinecone Hotel Description and Contacts
Rock Resort Kisumu Description,Location,Facilities,Contacts and image
Sovereign Hotel Kisumu Description and Contacts
Vittoria Suites- Kisumu Description and Contacts
West End Hotel Bondo
Whirlspring Hotel Kisumu Description and Contacts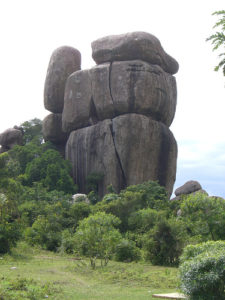 Kisumu County Jobs
Kisumu County Jobs opportunities for all qualified personnel and those who would wish to work with Kisumu County government. Jobs in Kisumu County are posted on the county website.
Jobs in Kisumu County are awarded in a free, fair and transparency manner in the need to fight corruption in the country.
To access these Kisumu county jobs advertisement click the link: Kisumu County Jobs for the latest job opportunities in the county.
Kisumu County Tenders
Kisumu county tenders are awarded in a free, fair and transparency manner in the need to fight corruption in the country.
To access tenders in Kisumu county click the link: http://kisumu.go.ke/tenders for the latest job opportunities in the county.
Kisumu County Governor and Deputy Governor
The current governor of Kisumu County is Hon. Isaac Ruto and the deputy governor is Hon. Stephen Mutai.
Constituencies in Kisumu County
Kisumu County Wards
Details about Kisumu County Wards will be updated soon…
Kisumu County Contacts
Physical Address:
2nd floor, The Prosperity House
Postal Address:
P.O. Box 2738 – 40100, KISUMU
Customer Service Hotline:
+254 773 456 711
Landlines:
Governor's Office: 057-2025366
Deputy Governor's Office: 057-2025388
County Secretary's Office: 057-2025377
Email:
info@kisumu.go.ke
Kisumu County Website
Kisumu County Map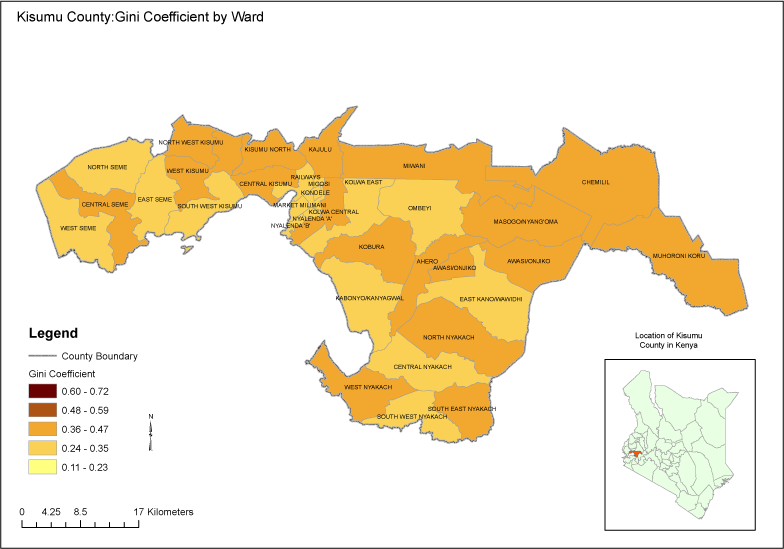 Pillars for Kisumu County Development
Food Security
"is a state when all people at all times have access to sufficient, safe, nutritious food to maintain a healthy and active life".
The County Government of Kisumu is putting in place steps to address the following aspects of Food security:
Food availability: sufficient quantities of food available on a consistent basis.
Food access: having sufficient resources to obtain appropriate foods for a nutritious diet.
Food use: appropriate use based on knowledge of basic nutrition and care, as well as adequate water and sanitation.
What The County Government Is Doing:
Promoting food security crops such as sorghum, rice, arrow roots, green grams, cassava, finger millet, groundnuts, beans, cow peas, maize, beans, soya beans, sweet potatoes, and Bambara nuts (Vigna subterranean);
Horticultural and Fruits crops:For example Cabbages, carrots, chilies, squash, Sukuma wiki, onions, tomatoes, avocados, bananas, citrus (oranges and lemons), jack fruit, mangoes, papaya, strawberry, passion fruits and cut flowers;
Creating a Supportive environment for food Production- bysetting up an Agribusiness Guarantee Fund (AG F), developing an Agricultural sector growth Policy, and Strengthening Agricultural Extension services;
Promoting modern Livestock production through extension support services. Livestock include- Rabbits, Cross-bred cattle, dairy goats, sheep, pigs, guinea fowls, quails (aluru), ostriches, rearing Bees (commercial apiaries), and indigenous poultry;
Supporting entrepreneurship in agriculture. For example by promoting Cash crops such as cotton, oil palm, sesame, sugarcane, sunflower and tobacco; and through Value-addition in several agricultural commodities including horticultural produce and Fruits, animal feed;
Creating mutually beneficial partnership: for capacity building & technology transfer to enhance agricultural productivity
Fisheries and Fish farming: Promoting sustainable harvesting of Lake Victoria's fish stocks and introducing fish farming projects in every ward across the County to meet the increasing demand for fish.
Industrialization
The County Government of Kisumu has devised strategies for growing the manufacturing and light industries segment of the County economy so as to:
Create 10,000 jobs annually;
Create wealth for the County economy;
Nurture technical skills and know-how among the youth;
Promote growth in service industry and other supporting sectors;
The County government is in discussion with a number of private sector investors to:
Develop a Special Economic Zone (SEZ)- Kisumu has been earmarked for development as a special economic zone by the World Bank/IFC. The SEZ will house manufacturing, light industries, components and accessories processing as well as artisanal and craft units.
Set up an Industrial Park which offers a range of fiscal incentives that help in reducing start up and operational costs thereby making exporters internationally price competitive.
Explore and exploit mineral resources within the County- for example Limestone deposits found in Koru area and invest in cement manufacturing company within Kisumu County
Enhance Agro-processing-such as fruit processing, essential oil extraction, vegetable processing and cereal processing, animal products and fish processing, milk and meat processing, hides and skins and fish products.
Develop manufacturing.Areas for consideration include: chemical, electrical and electronics, building and construction, metal and metal works and motor vehicles accessories; pharmaceutical plants; component manufacture; establishment of a bio-fertilizer plant to utilize baggage and wastes from sugar industries (Chemelil, Muhoroni and Miwani companies).
Policies that are Being Put in Place:
Policyon County Agriculture modernization, resource extraction and sustainable, resilient, and green infrastructure;
Policy for Establishing the appropriate macro-framework for encouraging investment and supplying capital through own resources;
Supporting capacity-building and indigenous innovation in the sectoral enabling environment;
Managing foreign investment through well-designed sectoral policies;
Strengthening the indigenous knowledge infrastructure, including absorptive capacity and fast-learning;
Strengthening policy transparency and effectiveness through natural resource accounting.
Tourism
From the calm shores of Lake Victoria that offer incomparable sceneries to rich cultural heritage sites and magnificent wildlife resources Kisumu County's beauty is inexhaustible.
The County strategy for Tourism development involves diversification of tourism products and broadening the ownership base such that:
More people benefit from the tourism industry,
There is skills development to support growth of tourism sector,
All significant tourism sites such as Impala Park, Ndere Island National park and other yet-to-be developed sites such as Hippo nursery, Kit Mikaye cultural site are fully exploited.
Jobs are created
Tourism sparks wealth creation in the County
SUPPORT SERVICES
The County government is scouting for investors to grow International Conference Facilities to meet the ever increasing demand for conventions and exhibitions within the great lakes region.
The County government will set up a Tourism Development Fund to support organizations through investing in events, projects and marketing activity that will attract visitors to Kisumu and stimulate the Tourism Industry.
The County Government is organizing an investors' conference in September 2013- potential investments in tourism sector will finance infrastructure developments and support in the establishment of wildlife, sporting and cultural activities to enhance tourism experience.
Sports & Talent Development
Lake Sports
Water sports in Kenya have not been fully exploited and developed as a leisure product. Kisumu County government will encourage private sector players to exploit the huge potential in Lake Victoria for water sports such as scuba diving, sports fishing etc.
Sport Talent Academies (For Soccer, Hockey, Rugby, Badminton, Boxing)
Kisumu County government intends to construct a sports talent academy that will sharpen the skills of players, referees and coaches and prepare athletes to compete in both local and international events. Kisumu County sportsmen have excelled in many sporting events and they can do better if sporting enterprise gets nurtured through the involvement of private sector players.
Film Industry
The Film Industry serves as a useful tool for tapping the artistic energies of creative members of Kisumu County and can be a vehicle for diversification of our exports as locally produced films can be marketed in other countries. The vast open spaces, awesome Lakeshores under clear blue sky, starry nights and misty moonlights and inviting camp fires offer prime destination for Holly Wood and global film fans. Many world famous films such as Born Free, Living Free, Forever Free, Walking with Lions, Lion King, among others have been shot in Kenya. The County government of Kisumu will encourage public private partnerships (PPP) on film production to enhance local content development is a viable investment option.
Kisumu International Culture and Art Centre
Kisumu County government has prioritized the building of a state-of-the-art Culture and Arts Centre for creative industries to provide a focal point for development, promotion and dissemination of cultural information, education, skills and talents development, research and cultural enjoyment. This will market Kisumu County as a tourist destination through cultural tourism, and also enhance the cordial relationship and cultural exchange programmes. The centre will also accommodate facilities such as national music archive, music library, and music concert halls, recording studios, music instruments, equipment and fittings for the facilities, storage rooms for equipment, equipment repair rooms, studio control rooms, parking space for vehicles and a restaurant. The centre will be put up through a build own operate transfer (BOOT) framework with private sector players.
Technology
There is no sector of the modern economy that technology does not touch and that does not rely upon the technology sector to improve quality, productivity, and/or profitability. The County government has earmarked the following flagship technology projects:
Data Centre and Disaster Recovery Centre
The County government of Kisumu intends to partner with private sector to build a Data Centre and a Disaster Recovery Centre to provide world-class services to both public and private sector operators. The services to be provided will include disaster surveillance and management and early warning.
Information Communication & Technology Park (ICT)
The establishment of an ICT Park has been identified as a key investment project to be undertaken under PPP. Kisumu County government will earmark land where the first ICT Park would be established. This will be a Public Private Partnership initiative where investors will be invited to venture.
Services in Kisumu County
Rapid Light Rail
Kisumu County government will construct a light rail to ease traffic congestion and improve efficiency of transportation between the Kisumu City CBD and other parts of the metropolitan including the Kisumu International Airport.
Closed Circuit Television (CCTV)
In line with Kenya's vision 2030 all the major cities are preparing to become 24 hour operational centers. There is therefore a need to install surveillance cameras to enhance security in these cities. The Government of Kisumu County will invite the Private Sector players to support in undertaking this project. This will help improve safety and security and reduce the cost of policing in the CBD.
Geographical Information Systems (GIS) Planning and Mapping of the County
The County government of Kisumu will invest in Technical Assistance in institutionalizing a GIS based spatial planning and management of County resources.
Infrastructure in Kisumu County
Development of a Dry Dock Port
The government of Kisumu County plans to develop a dry dock port within Kisumu city. The features of the proposed dry dock will include: storage and clearing facilities, and support facilities/amenities e.g. offices, banking hall, hotel and restaurants. This investment shall be operated under build-own-operate-transfer (BOOT) framework.
Lake Transport
Lake Victoria offers potential for mass transport of goods and passengers across the region and beyond.Already the County government is negotiating with strategic investors to set up ferry and boat services, construct a shipyard and supporting rail system.
Dams
The County government is in discussion with a number of foreign investors who can develop, operate and maintain a number of multi-purpose dams across the County to store runoff water, support fish farming, enhance industrial activities, aid in micro-irrigation projects and generate hydroelectricity.
Irrigation Projects
Alongside existing Ahero and West Kano irrigation schemes that have already been developed by the government, Kisumu County government will over the next 10 years develop newer small scale irrigation projects with high potential for increasing irrigation acreage, particularly for paddy rice, sugarcane, sorghum and maize production in Kisumu County. An estimated 50,000 Ha of land is suitable for irrigation projects across the County.
Mining Sector
Kisumu County is endowed with a wide range of minerals such as soda ash, fluorspar, limestone, barite, gypsum, salt, dimension stone, silica sand, soapstone, manganese, copper, zinc, titanium, lead, nickel, chromite, pyrite, rare earth elements and pyrochlore. Most of these minerals still remain unexploited due to inadequate knowledge on their status, economic viability and appropriate mining technologies. Already, an appropriate mineral prospecting and mining policy conducive to investment and Private Public Partnerships (PPP) in the mining sector is in place.
Integrated Waste Management
The County Kisumu produces an average of 300 metric tonnes of solid waste per day. Management of this waste through recycling will reduce environmental pollution and offer employment opportunities through commercial ventures. The County government welcomes investors in solid waste management. Specific areas of investment interests include waste disaggregation, sanitary landfills, recycling, and sewerage systems maintenance.
Construction of Low Cost Houses
Kisumu County government is working out modalities of partnering with private sector to construct and sell houses, including low cost houses to the people of Kisumu County.
Energy in Kisumu County
The County government of Kisumu has prioritized the following turnkey investments to be carried out by the private sector players and civil society organizations promoting social entrepreneurship:
Renewable Energy
Increased use of solar and wind energy for industrial and domestic use will promote use of environmentally friendly technologies which will help in water conservation and protection of water catchment areas. In addition they will also reduce the dependency on oil-based energy sources.
Solar Electricity Generators
For solar panels, water heating equipment and solar electricity generators.
Wind Power Generation
Wind regimes along the shores of (and even inside) Lake Victoria can support commercial electricity generation as they enjoy wind speeds ranging from 6 to 13 metres per second. However, detailed feasibility studies would be carried out to determine the viability of specific sites identified.
Bio-Fuel Production
Bio-energy is the energy derived from various sources of solids, liquids and gaseous biomass, including fuel wood, charcoal, ethanol, bio-diesel and biogas. Bio-energy is currently the focus of attention due to dwindling global resources of fossil fuels and rising prices. Their potential to mitigate climate change adds their attractiveness. Opportunities in production and processing ofJetropha and sweet sorghum into bio-fuel exists within Kisumu County.
Social Investiment in Kisumu County
Star Health Facility for Health Tourism
The government of Kisumu intends to develop a five star medical facility to promote medical tourism in the region. Medical Tourism is the act of traveling to another jurisdiction to seek specialized or economical medical care, well- being and recuperation of acceptable quality with the help of a support system to obtain medical care. Kisumu City has been designated a Healthcare City designed to provide advanced healthcare services including elective procedures as well as complex specialized surgeries such as joint replacement (knee/hip), cardiac surgery, dental surgery, therapy for rare genetic disorders and cosmetic surgeries. This will require massive investments from the private sector.
Education Supported by Tablets for E-Learning
In line with the Kenya national government policy of rolling out one-laptop per child programme from 2014, the government of Kisumu County intends to put in place a private- sector driven e-learning system in selected schools across Kisumu County.
Water Treatment Plant to Reduce Incidences of Diseases
In order to effectively combat water borne diseases such as typhoid fever, cholera, dysentery, amoebiasisetc, the government intends to promote water treatment technologies such as portable water treatment, ultra violet treatments, reverse osmosis, and distillation processes for both households and institutional usages.
Financial Services for the Lake Victoria Region
The government of Kisumu intends to transform Kisumu city to be an effective financial and commercial hub for East and Central Africa region. Financial services for consideration include- money management such as credit unions, banks, credit card companies, insurance companies, consumer finance companies, stock brokerages, investment funds and some government sponsored enterprises.
Kisumu County Video
---
We endeavor to keep our content True, Accurate, Correct, Original and Up to Date.
If you believe that any information in this article is Incorrect, Incomplete, Plagiarised, violates your Copyright right or you want to propose an update, please send us an email to informationcradle@gmail.com indicating the proposed changes and the content URL. Provide as much information as you can and we promise to take corrective measures to the best of our abilities.
---
List of 47 Counties in Kenya
---