KTN TV Kenya Live Online News
Kenya Television Network is a Kenyan free-to-air television network that was launched by Jared Kangwana in March 1990. It was the first free-to-air privately-owned television network in Africa and the first to break KBC's monopoly in Kenya. KTN became famous for activist journalism in the 1990s.You can watch KTN TV online live ne ws streaming from www.ktnkenya.tv
KTN – Kenya Television Network was founded in March 1990 by Jared Kangwana and was the first non-pay privately owned TV-station in Africa, and the first to break KBC's monopoly in Kenya. KTN became famous for Activism Journalism in the 1990s, developing a sophisticated, aggressive and unique style news coverage, and has continued with the same hard line stance, issues-based reporting to date, branding itself as the 'authoritative and independent' news channel.
KTN became the model which governments in Africa used when they allowed for media liberalisation to take place in the late 1990s. Many of the new radio and TV stations across East and Central Africa not only relied on KTN as a model, but benefited directly in terms of recruiting former KTN staff to run their operations.
Ktn Digital News
This is a leading online publisher in Kenya with over 16 million views on the main site ( www.standardmedia.co.ke) and over 5 million views on the entertainment site (www.sde.co.ke) per month. The online platform consists of repurposed editorial content targeting local and diaspora users. Standard Digital is one of the top four news sites in Kenya.
In October 2016, SDE Entertainment was voted the best entertainment and lifestyle website in Africa during the World Association of Newspapers and News Publishers (WAN-IFRA) Africa Digital Media Awards in South Africa.
Ktn Home
KTN, which is a household name in Kenya, has been rated as the No. 2 TV station in the country. Now popularly known as KTN Home, this iconic channel, with its slogan – "Welcome Home" – continues to offer heart-warming programs that have made it a darling of viewers.
Ktn App
Download APK file here
Ktn Home Live Stream
Ktn News Live Streaming Youtube
This is a 24 hour news channel – the only one providing round the clock local and East African news in Kenya today. Launched in July 2015, KTN News has quickly established itself as the channel of choice for breaking news, live coverage and non-stop current affairs programs from Kenya, across Africa and the world. A year into its launch – in July 2016 – it was rated the No. 3 station in Kenya.
Ktn Program Lineup
 View program lineup 
KTN Live Online Streaming for News
You can watch KTN live online programs tough the following links:
Website: http://www.ktnkenya.tv

You Tube Channel: http://www.youtube.com/ktnkenya
Contact KTN
EMAIL Online Ads Desk: online@standardmedia.co.ke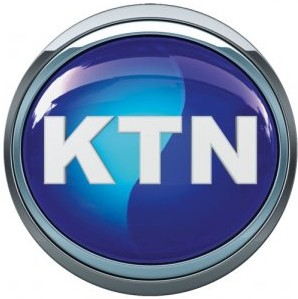 KTN TV Kenya Live Online News – KTN Head Office
STANDARD GROUP CENTRE
Mombasa Rd.,
P.O Box 30080, 00100, Nairobi, Kenya.
Tel: +254-20-3222111
Fax: +254-20-214467
Email: advertising@standardmedia.co.ke
KTN Regional Offices
KTN TV Kenya Live Online News – KTN – Kisumu
Al Imran Plaza, Oginga Odinga Street,
P.O Box 788, 40100, Kisumu.
Tel: +254-57-2022820/ 2021866
Fax: +254-57-2023451
Email: kisumu@standardmedia.co.ke
KTN TV Kenya Live Online News – KTN – Mombasa
Diamond Trust Building, Moi Avenue,
P.O Box 90210, 80100, Mombasa.
Tel: +254-41-2230884 / 2230897 / 2228204 / 2228098
Fax: +254-41-2230814
Email: mombasa@standardmedia.co.ke
KTN TV Kenya Live Online News – KTN – Nakuru
Merica Building, Kenyatta Avenue,
P.O Box 15146, 20100, Nakuru.
Tel: +254-51-2214289/ 2212914,
Fax: +254-51-2217348.
Email: nakurunews@standardmedia.co.ke
KTN TV Kenya Live Online News – KTN – Eldoret
K.V.D.A Plaza, Oloo Street,
P.O Box 1912, 30100, Eldoret.
Tel: +254-53-2030482/2060760/2060292
Fax: +254-53-2033438
Email: eldoret@standardmedia.co.ke
KTN TV Kenya Live Online News – KTN – Kakamega
Tobacco House, Cannon Awori Street, Kakamega.
Tel: +254-56-30255/30368
Fax: +254-56-30554.
Email: kakamega@standardmedia.co.ke
KTN TV Kenya Live Online News – KTN – Nyeri
Gathungu House, Kanisa Road, Nyeri.
Tel: +254-61-2030068/2030373
Fax +254-61-2030740
Email: ads@standardmedia.co.ke
---
We endeavor to keep our content True, Accurate, Correct, Original and Up to Date.
If you believe that any information in this article is Incorrect, Incomplete, Plagiarised, violates your Copyright right or you want to propose an update, please send us an email to informationcradle@gmail.com indicating the proposed changes and the content URL. Provide as much information as you can and we promise to take corrective measures to the best of our abilities.
---
Useful Information About Kenya
---