A Guide To Lamu Island
Lamu Island is part of Kenyas Lamu Archipelago which has maintained its original nature with all the charm and character built over centuries. It has no roads; just alleyways and footpaths. With very few motorized transport, resident move about on foot or by boat, with donkeys used to transport goods.
Lamu Island is a part of the Lamu Archipelago of
Kenya
.
Lamu Old Town
, the principal inhabited part of the island, is one of the oldest and best-preserved Swahili settlements in East Africa. Built in coral stone and mangrove timber, the town is characterized by the simplicity of structural forms enriched by such features as inner courtyards, verandas, and elaborately carved wooden doors. Lamu has hosted major Muslim religious festivals since the 19th century, and has become a significant center for the study of Islamic and
Swahili
cultures.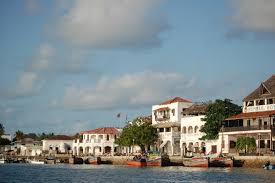 The island is linked by boat to Mokowe on the mainland and to Manda Island, where there is an airport. There are no roads on the island, just alleyways and footpaths, and therefore, there are few motorized vehicles on the island. Residents move about on foot or by boat, and donkeys are used to transport goods and materials.
A port was founded on the island of Lamu by Arab traders at least as early as the fourteenth century, when the Pwani Mosque was built. The island prospered on the slave trade. After defeating Pate Island in the nineteenth century, the island became a local power, but it declined after the British forced the closure of the slave markets in 1873. In 1890 the island became part of Zanzibar and remained obscure until Kenya was granted independence from Great Britain in 1963. Tourism developed from the 1970s, mainly around the eighteenth century Swahili architecture and traditional culture.
Kenya, South Sudan and Ethiopia have launched the controversial LAPSSET development project to build a port, oil refinery and rail network near the island of Lamu, the Lamu Port and Lamu-Southern Sudan-Ethiopia Transport Corridor.
In addition to Lamu Town, there are three villages on Lamu Island: Shela, Matondoni and Kipungani.
Lamu Island

Contacts

Attraction Type: Historic Sites, Culture
Category: Historical Museum, Monument, Community Tourism
Region: Coast
City / Town: Lamu
Road / Street: Lamu
Telephone: +254 721 312746
Email: lamucountygovernment@yahoo.com.
Entrance Fee: No
More About Kenya
Kenya is a world unto itself. Kenya is Africa's original safari destination, attracting explorers, adventurers, and travelers for centuries. A safari to Kenya is a trip of a lifetime.
Tourist Attractions in Kenya:
Kenya has one of the world's greatest tourist attractions sites, known for its diversity of landscape, wildlife, and cultures. From sweeping savannahs to tropical beaches and coral reef, dense equatorial forests to mighty snow-capped mountains, and more.
For more information visit: Tourists Attractions in Kenya
Kenya Safari
Kenya is the ultimate safari destination, providing travelers with a window into the heart of Africa. But this is not all that Kenya has to offer. Located near the equator, Kenya´s magic lies in the fact that the country encompasses an astounding variety of landscapes and climates, flora and fauna, as well as communities and cultures, home to water sports, a swim with dolphins and adventure.
For more information visit: Kenya Safari
Hotels and Accommodation in Kenya
Hotels in Kenya vary enormously in price and facilities. Luxury hotels in Kenya offer excellent standards of service and are comparable to the best hotels anywhere in the world. Kenya's abundance of natural produce, combined with the rich variety of cultures and traditions, has created a great culinary nation.
The fertile volcanic soil of the Rift Valley produces a bounty of fresh vegetables, while the coast is a great source of tropical fruit and fresh seafood. The Kenyan coast is also the home of the world-renowned Swahili cuisine, a blend of Middle Eastern and African cooking with a particular coastal twist.
For more information visit: Hotels in Kenya
Towns in Kenya
Apart from the towns of Nairobi , Mombasa, Kisumu and Nakuru, Kenya has other major towns each a unique representation of the country's striking abundance in flora and fauna. Most of these towns are headquarters in their respective counties or major economic bases in their regions. Luxury hotels and lodges located here provide good accommodation and conferencing facilities for guests who dare to try out a taste different from the capital or the coast.
For more information visit: Towns in Kenya
The Kenyan People Culture and Tradition
Kenya's culture blends together diverse tribes, traditions, and religions into one beautiful, well-woven tapestry.  These traditions complement each other while incorporating the modern influences of globalization – resulting in a vibrant cultural spirit that is uniquely Kenyan. Kenya has over 42 different tribes with different languages and several dialects. Kenyan tourism has made the Maasai and Samburu tribes the most famous because of their long preserved culture.
For more information visit: Kenya People and Tribes
---
We endeavor to keep our content True, Accurate, Correct, Original and Up to Date.
If you believe that any information in this article is Incorrect, Incomplete, Plagiarised, violates your Copyright right or you want to propose an update, please send us an email to informationcradle@gmail.com indicating the proposed changes and the content URL. Provide as much information as you can and we promise to take corrective measures to the best of our abilities.
---