A Guide To Oserengoni Wildlife Sanctuary
The Oserengoni Wildlife Sanctuary is an independent charity, which plays a significant role in Kenya's conservation effort by protecting and breeding many endangered species, restoring and protecting the natural habitat, and managing the human-wildlife conflict to enable both wildlife and communities to prosper. Through work with its many partners, sponsors and donors, the Sanctuary continues to build a sustainable future for Kenyan wildlife Service and has achieved great success with its Grevy's zebra breeding programme. Its next big challenge is its Big Cat breeding programme.
WHERE WE ARE
Oserengoni Wildlife Sanctuary is located in the central part of the
Great Rift Valley
, West of the Aberdare ranges and North East of the Mau escarpment. It borders both
Lake Naivasha
and Lake Oloidien – the highest lakes along the floor of the rift Valley. The topography of the
land
comprises the elevated Maela ridge that raises 7,748 ft above sea level to the lower plains on the East that stretch to the shores of the Lakes Oloidien and Naivasha at 6,200fts above sea level.
The Great Rift Valley is a vast geographical and geological feature, approximately 6,000 kilometers (3,700 miles) in length, which runs from northern Syria to central Mozambique. The rift valley varies in width from thirty to one hundred kilometers, and in depth from a few hundred to several thousand meters. It was named by the British explorer and geologist John Walter Gregory.
This massive geological split runs through the heart of East Africa and the Kenyan section of the Rift Valley is home to eight lakes.
Lakes Turkana
, Logipi,
Bogoria
, Nakuru, Elementaita and Magadi are all alkaline and are famous for the large flocks of Flamingos that feed on crustaceans. The only freshwater lakes are Baringo and Naivasha.
CHUI SAFARI COLLECTION
The Zwager family has created a tourism venture consisting of two world-class safari lodges  Chui Lodge and Kiangazi house.These provided the opportunity for people to stay at the Oserengoni Conservancy and experience for themselves conservation in practice. Funds
raised through tourism ar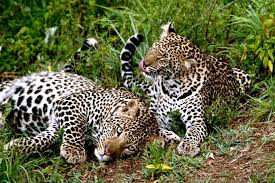 e reinvested into the Oserengoni's conservation programs.
Less than two hours' drive from Nairobi, Oserengoni Wildlife Sanctaury is a privately owned, nineteen and a half thousand acre, flora and fauna paradise. It plays home to a diversity of wildlife that includes: Rhino, Leopard, Grevy's Zebra, Giraffe, Kudu, Buffalos, Hyena, plains game as well as a bird list that boasts over four hundred species. Staying at either Chui Lodge or Kiangazi House, you can enjoy this unique and diverse wildlife conservation area from one of our safari cars with the expert knowledge of our friendly and professional guides. With comfortable 4WD vehicles there are plenty of opportunities to enjoy the wildlife in their natural habitat and undisturbed.
ACTIVITIES
Game Drives – Guests can experience game drives in the safari vehicles with an expert guides in the Conservancy. Encounter 320 bird species and a wide array of wildlife including White Rhino, Buffalo, big and small cats, an enormous array of plains game, Grevy's Zebra, Beisa Oryx on your own private and exclusive game drive or game walks. Experience the remarkable beauty of a night game drive, and share in the splendour of the Leopard, Lion, Aardvark and even the spotted Hyena using our special night lights.
Bush Walks – Walking around the Conservancy's lake frontage allows Ornithologist's and Game Viewers to interact with the diverse range of species on a more personal level, whilst stretching ones legs. The game corridor is a strip of land comprising of approximately 3,000 acres that allows wildlife from Hells Gate National Park, access to the lake.
Sundowners – After a fantastic game drive in the Conservancy or Lake Front, stop by a roaring log fire and watch the sun set with drink in your hand, watch the African sunset by a bonfire with a sun-downer, and relax while listening to the sounds of nature under an African star studded sky. The African night brings to life a different world, Hyena cries echo in the bush, a lion roars in the distance, Hippo's emerge from the water and Leopards start their nightly prowls; enjoy all this and more from the safety of your campfire before a night drive takes you back to the lodge for a delicious dinner.
Boat Trips – These allow an entirely different perspective on the lakes ecosystem. Vast Papyrus swamps can be viewed or alternatively one can try their hand at fishing for Black Bass.
We can also arrange for the following activities in the area: horse riding, visit to one of the local community village centres, nature walks at Hells gate or Longonot crater walk, golfing and boat trips on Lake Naivasha.
Oserengoni Wildlife Sanctuary

Contacts

Attraction Type: Wildlife
Category: Animal Sanctuary, Birding Site
Region: South Rift
City / Town: Naivasha
Road / Street: Moi South Lake Road
Telephone: 254 50 202 0792, 254 722 200596
Email: info@oserengoniconservancy.com
Website: http://www.oserengoniwildlife.com
Entrance Fee: Yes
More About Kenya
Kenya is a world unto itself. Kenya is Africa's original safari destination, attracting explorers, adventurers, and travelers for centuries. A safari to Kenya is a trip of a lifetime.
Tourist Attractions in Kenya:
Kenya has one of the world's greatest tourist attractions sites, known for its diversity of landscape, wildlife, and cultures. From sweeping savannahs to tropical beaches and coral reef, dense equatorial forests to mighty snow-capped mountains, and more.
For more information visit: Tourists Attractions in Kenya
Kenya Safari
Kenya is the ultimate safari destination, providing travelers with a window into the heart of Africa. But this is not all that Kenya has to offer. Located near the equator, Kenya´s magic lies in the fact that the country encompasses an astounding variety of landscapes and climates, flora and fauna, as well as communities and cultures, home to water sports, a swim with dolphins and adventure.
For more information visit: Kenya Safari
Hotels and Accommodation in Kenya
Hotels in Kenya vary enormously in price and facilities. Luxury hotels in Kenya offer excellent standards of service and are comparable to the best hotels anywhere in the world. Kenya's abundance of natural produce, combined with the rich variety of cultures and traditions, has created a great culinary nation.
The fertile volcanic soil of the Rift Valley produces a bounty of fresh vegetables, while the coast is a great source of tropical fruit and fresh seafood. The Kenyan coast is also the home of the world-renowned Swahili cuisine, a blend of Middle Eastern and African cooking with a particular coastal twist.
For more information visit: Hotels in Kenya
Towns in Kenya
Apart from the towns of Nairobi , Mombasa, Kisumu and Nakuru, Kenya has other major towns each a unique representation of the country's striking abundance in flora and fauna. Most of these towns are headquarters in their respective counties or major economic bases in their regions. Luxury hotels and lodges located here provide good accommodation and conferencing facilities for guests who dare to try out a taste different from the capital or the coast.
For more information visit: Towns in Kenya
The Kenyan People Culture and Tradition
Kenya's culture blends together diverse tribes, traditions, and religions into one beautiful, well-woven tapestry.  These traditions complement each other while incorporating the modern influences of globalization – resulting in a vibrant cultural spirit that is uniquely Kenyan. Kenya has over 42 different tribes with different languages and several dialects. Kenyan tourism has made the Maasai and Samburu tribes the most famous because of their long preserved culture.
For more information visit: Kenya People and Tribes
---
We endeavor to keep our content True, Accurate, Correct, Original and Up to Date.
If you believe that any information in this article is Incorrect, Incomplete, Plagiarised, violates your Copyright right or you want to propose an update, please send us an email to informationcradle@gmail.com indicating the proposed changes and the content URL. Provide as much information as you can and we promise to take corrective measures to the best of our abilities.
---