Top Ten International Schools in Kenya
This is a comprehensive list of the top 10 best International Schools in Kenya.
Top Ten International Schools in Kenya – Brookhouse International School
Brookhouse School is an independent British curriculum co-educational day and boarding school offering Early Years, preparatory and secondary schooling. It is located in Langata, a suburb of Nairobi, about 10 kilometers from Nairobi's CBD. The school was opened in 1981 and caters for pupils from pre-school to A level, with an overall enrolment of 750 students. The campus occupies a 14-acre site (57,000 m2), adjacent to the Nairobi National Park.
Brook house international School
Top Ten International Schools in Kenya – Hillcrest International School
Hillcrest International School (HIS) is a Christian K-12 educational institution that serves the international community in and around Papua, Indonesia. The student population of the school currently numbers around 160 students, approximately 60 of whom are in the high school alone. The school is a member of the Western Association of Schools and Colleges and offers a standard US curriculum-based course of study. Each day has eight periods and goes for seven and a half hours, starting at 7:30am and ending at 3:00pm.
Hillcrest
Top Ten International Schools in Kenya – International School of Kenya
International School of Kenya (ISK) is an international school for pre-kindergarten to grade 12 located on the outskirts of Nairobi, Kenya. It was established in 1976 and has a 25-hectare campus. The grounds used to be a large coffee plantation, and today, only a few of the original buildings remain. Students can study for a North American high school diploma or the International Baccalaureate Diploma. The institution is accredited by the MSA, and is the largest international school in Nairobi. ISK is a member of the Association of International Schools in Africa (AISA), The Council of International Schools and Round Square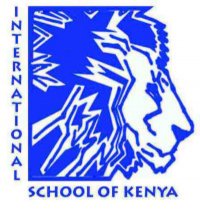 Top Ten International Schools in Kenya – Braeburn Schools Limited
Braeburn Schools Limited is an international privately-owned educational management company that directs Braeburn School, Braeburn High School, Braeburn College, Braeside School, and High School, Braeburn Mombasa International School, Braeburn Kisumu International School. In Tanzania, Braeburn School, Arusha is run under the Tanzanian company Braeburn Schools Tanzania Limited.
Top Ten International Schools in Kenya – Riara Group of School
Riara Group of Schools go back to the Balmoral Kindergarten which existed on Riara Road and was owned by an English lady before Kenya's Independence. The Balmoral Kindergarten was for expatriate children only. The name Balmoral came from Balmoral Road which later changed to Riara Road in 1974. The Gachukia's acquired The Riara road property in 1974. The Kindergarten then had about 20 children, including Europeans, Israelis and some Japanese children. There were no African children as during the colonial period Africans would not have been allowed into the school. In 1974 when the Gachukia's took over the property, it comprised a residential house and Kindergarten. The Gachukia's still live in the same house in the school compound. At that time the Kindergarten used the old section of what is today the sound studio next to the school dining hall and the three classrooms which are today the blue class, the red class and the yellow class.
Riara Group of Schools
Top Ten International Schools in Kenya – St Andrew's  – Turi
St Andrew's School is an international, multicultural, Christian Boarding School in Kenya offering a British Curriculum education of the highest standard.The School aims to provide a happy, stimulating, well-rounded educational experience for children from a wide range of backgrounds and outlooks, in beautiful, rural and safe surroundings. Pupils are encouraged to grow into well-educated, confident, self-disciplined young adults with the potential to be future leaders.

Top Ten International Schools in Kenya – Peponi House Preparatory School
Peponi House School is a multi-cultural community that
encourages respect for self and others. Our emphasis is on excellence, through a broad, balanced education which aims to maximize the potential of each pupil as a whole person. The school's motto "A School of Many Nations, a Family of One" came about as the result of a competition held among the first Peponi pupils when the school was still in its infancy. In many ways, it encapsulates all that we hold most dear.
Peponi House Preparatory School
Top Ten International Schools in Kenya – Likii Hill School
Likii Hill School – in Nanyuki is the best performing school in its region. It always has been. This year is no different. It has produced the BEST TOP MARKS and the TOP GIRL overall in Laikipia District!… We are located about 1.5kms from Nanyuki town in a rural beautiful setting on 25 acres which offers a healthy quiet environment for serious learning.
Likii Hill School
Top Ten International Schools in Kenya – Greensteds School – Nakuru
Greensteds School – Nakuru was founded in 1936, some of the original buildings still exist today. However, standing on a 50 acre landscaped site, the modern Greensteds has seen many developments take place – from the building of dormitories and new classrooms to the addition of IT suites and a Music Technology room. The spacious recreational facilities include a 25m swimming pool, stables, and a campsite, making Greensteds a very attractive rural campus. Further key development is that the nature of the school is now truly international, with pupils and teachers from all races and all parts of the world.
Top Ten International Schools in Kenya – The Banda School
The Banda School stands in Lang'ata, a pleasant suburb of Nairobi, just round the corner from the village of Karen. Nairobi's unrivaled climate together with Branda's pleasant grounds provides the idyllic setting of the school. The Ngong Hills are visible from the school and the opposite is the Nairobi National Park. The school is essentially an English preparatory school and follows the British National Curriculum. The coeducation school has mostly British, a few Aussies, Kiwis and South Africans as their staff.
The school was founded in 1966 by Mr. and Mrs. Chitty and is currently one of the biggest preparatory schools in the world. The school is also one of the best international schools in Kenya offering the British Curriculum.
---
We endeavor to keep our content True, Accurate, Correct, Original and Up to Date.
If you believe that any information in this article is Incorrect, Incomplete, Plagiarised, violates your Copyright right or you want to propose an update, please send us an email to informationcradle@gmail.com indicating the proposed changes and the content URL. Provide as much information as you can and we promise to take corrective measures to the best of our abilities.
---