Top Richest People in Kenya Images and all about their Wealth
Kenya is the largest economy in the East African Community, with a Gross Domestic Product (GDP) of $45.31 billion in 2013. More amazingly, Kenya in its cool, warm and humid climate houses some of the richest people in Africa. Of course, it prides in not only having some of the richest men in Africa, but it is also competing for the best spot with other countries having the most richest people in Africa and world at large such as Nigeria and South Africa.
1. Moi & Family
Moi's Family is regarded as the top richest not only in Kenya but in the whole of East and Central Africa. This family has properties distributed all over the World. Credible sources disclose the former President's last born; Gideon Moi has interest in Maritime, Kent ship, Sielei properties Ltd, Giant Forex Bureu, Revak Ltd, Giant Holdings, Sudbury Ltd, Westfield International, Metipso Services Ltd, and Homestead Enterprises. He also owns 2 properties in London held in trust, more in South Africa. Generally the family itself has interest in Fresh Produce Ltd, Chemusian Company, Signon Freight, Eagles Airlines, Car Track Kenya Ltd, Equatorial Bank and American Bank.
Other sources report that Moi owns Mugoya construction, Asian Roses, First Force Security Company, Equity Stock Brokers, Safariland Club, Taurino Enterprises, Regent Management and Giro Bank. And to think there is an end, Moi still owns Paradise Holdings, Gateway Properties inc, Hahuru Investors, Sheraton Holdings, Concord Holdings, Ectar Kenya Ltd and Tiger Farm Ltd. Moi has also invested in the education sector like the Moi High School and Kabarak University. And in land ownership, Moi is placed 2nd just after the Kenyatta Family.
Philip Moi, another of Moi's sons has a wealth estimate of approximately Ksh 52 Billion and also controls much more property compared to his younger brother Gideon. To summarize, if all of Moi's wealth is to be mentioned it would cover a booklet, its easy to see why he is mentioned as one of the richest in Kenya. His net worth is estimated to be more than $3 billion in America dollars.
Moi
2. Manu Chandaria
Manu Chandaria made the top of the list above some of the popular politicians we know. Kenyan-born Manu Chandaria's is the Chairman of Comcraft Group, a multinational industrial conglomerate employing more than 40,000 people across 45 countries on four continents.
Chandaria's father came to Kenya in 1916 and started out a small provisions store in Nairobi, which he built into Kaluworks, a company that produced aluminium cookware. That company grew into Comcraft. When Chandaria got back to Kenya in 1951 after acquiring a Master's degree from the University of Oklahoma, he became the manager of his father's company and built Comcraft into one of Sub-Saharan Africa's largest steel and aluminium companies.
Just last year, the combined revenues of his group reached approximately $2.5 billion. His Chandaria Foundation is widely known as one of the most generous in East Africa, having spent an estimated $100 million for child health and education. Additionally, the company has created about 37,600 jobs over the years. Chandaria's net worth is estimated around $1.7 BILLION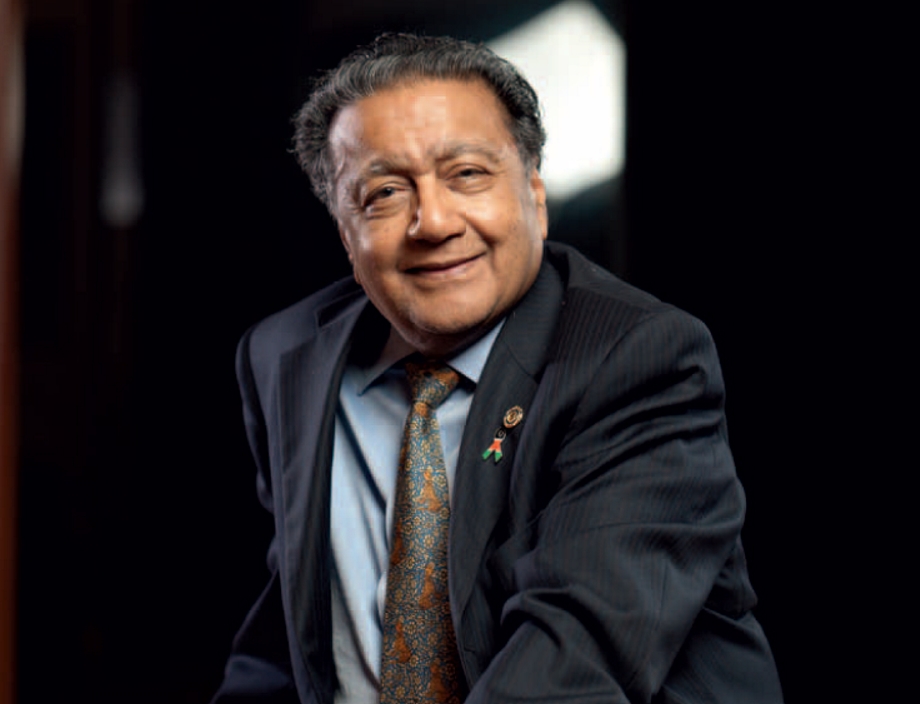 3. Nicholas Biwott
Nicholas Biwott
He is commonly known by his nick-name -Total man. He is a very skillful Business-man. He was able to accumulate power and establish an enviable business domain touching almost all the sectors of the country's economy. The sectors include: mining, tourism, real estate, air transport, telecommunications, agriculture, construction and energy.
He generally imports fuel and then sells to the local distributors. Tel Aviv, one of the biggest hotels in Israel is owned by Mr Biwott. He also owns the biggest ranch in Australia (about 1000 ha). Biwott owns so much that you'll fill a whole page to list all his possible investments. In fact, Nichol
4. Mama Ngina Kenyatta
Mother of Kenya's President, Uhuru Kenyatta, and wife of Kenya's first President, Jomo Kenyatta, Mama Ngina Kenyatta in the list. She is East Africa's richest woman and has a large collection of prime real estate her husband acquired in the 1960s and 70s during a British colonial government and World Bank-sponsored settlement transfer scheme, which allowed government officials and affluent Kenyans to acquire land from British colonialists at dirt-cheap prices. Jomo Kenyatta acquired hundreds of thousands of hectares across various regions in Kenya. Today, Mama Ngina Kenyatta holds over 200,000 hectares in trust for her family. In some of Nairobi's leafy suburbs where she has large holdings, land goes for up to $2 million per half-hectare. She also owns, along with her children, stakes in several of Kenya's successful companies including Brookside, Kenya's largest manufacturer of dairy products in which UAE private equity firm the Abraaj Group is also an investor. Mama Ngina Kenyatta lives in Muthaiga, one of Nairobi's most affluent suburbs. She has created 50 jobs and has $1 BILLION as Net worth.
Mama Ngina Kenyatta
5. Kenyatta Family
Kenyatta is the founding father of the Kenyan Nation. Credible sources say that the family owns a land equivalent to the Nyanza province. They have managed to invest in Agriculture, Mining, Tourism, Insurance, Telecommunication, Energy, Real estate and banking. Just like Biwott, they own the Biggest Insurance company based in Germany, they also own some Jewellery shops located in France, more Modern properties in U.S.A and Britain. And the famous Brookside. Credible sources reveal that the Kenyatta's are worth Ksh 130 billion or more.
7. Joshua Kulei
Joshua Kulei was the ex- President Moi's personal personal assistant. He owns CFC Bank, Trade World Kenya, CMC Holdings, Ngata Flower Farm and Sian roses. He has interest in Kenya Television Network, Bamburi Cement Kenya Aerotech Ltd, National Milling Company and Signon Freight. Kulei has properties in Lavington, Nakuru and Karen. Although, hesseems to be one of the lesser known richest people in Kenya.
8.Raila Odinga
Raila Odinga
Raila Odinga is the son of Kenya's first vice president, Jaramogi Odinga Odinga. He has also played a prominent role in Kenya's politics for quite some time. He has worked in successive governments as a member of parliament, cabinet minister, and prime minister and was appointed the prime minister after the disputed 2007 presidential election in which he was a presidential candidate running on the Orange Democratic Movement ticket. Odinga is believed to be among the Kenya's wealthy elite, with interests in: Pan-African Petroleum Industrial Services Limited, Kisumu Molasses Plant, East Africa Spectre Limited, Residential and commercial property in Nairobi, Kisumu, and Mombasa.
8. Charles Njonjo
Njonjo is a famously outspoken politician cum businessman. He had in the past served as the attorney general of Kenya and is now retired. Though he is retired, he is financially unsurpassable. In fact glance below to see some of the companies that he is said to have an interest in:
CFC Stanbic Bank
CMC Holdings
Car & General East Africa
British American Investment Company
Barclays Bank Kenya
Alico Insurance
Sankara Hotel
Charles Njonjo
9. Phillip Ndegwa Family
Regarded as a family with well-distributed assets, the family has invested in industry, banking, air transport, agriculture, and e.t.c. He is among the richest and his net worth is by far more than Ksh 118 billion.
10.S.K. Macharia
Mr. Macharia has investments in Agriculture, Real Estate, Transport, Banking and Telecommunication. In fact, he is worth over Ksh 112 billion.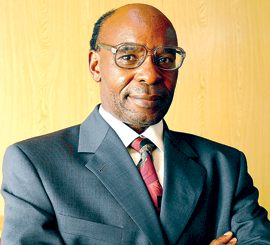 S.K. Macharia
11.Musalia Mudavadi
Musalia Mudavadi
Musalia Mudavadi was born in 1960 to a powerful cabinet minister in Moi's government. He is one of the richest people in Kenya, and is the current deputy prime minister and minister of local government. He became an MP in 1989 after the death of his father and was immediately appointed a cabinet minister. Since then he has been a minister of finance, local government and transport. He was also vice president of Kenya for three months. Those who know Mudavadi say he is very rich and has interests in:
Banks
Insurance
Property, including residential houses on Nairobi's Riverside
Unga House in Westlands
A property management company
A home in Kakamega worth millions of shillings
12.William Ruto
William Ruto
William Ruto may not be in the same league as the Moi and Kenyatta families, but no one doubts his vast wealth. He is a young legislator from Eldoret North Constituency who burst into the limelight as an unknown thanks to the YK '92 lobbying group along with Cyrus Jirongo, as both were campaigning for the re-election of the KANU government. Since then, political and economic stars have risen, and he is believed to be among the richest in Kenya as of today. He owns:
Oseng Properties Limited
Orterter Entreprises Limited
Property along Jogoo Road in Nairobi
Shares in AMACO Insurance
Osere Flats in Rongai
13.Mwai Kibaki
Mwai Kibaki
Mwai Kibaki was the third president of Kenya, recently succeeded by Uhuru Kenyatta. No one would ever dispute Kibaki's wealth. Being in politics and government for almost half a century, Kibaki is thought to be worth billions of shillings. He owns large pieces of productive land in Kenya, has shares in many of the major companies in Kenya, and has commercial and residential properties in various parts of the country.
14.Jimnah Mbaru
Jimnah Mbaru
Jimnah Mbaru is a renowned investment banker who served as the chairman of Nairobi stock exchange for 10 years. Along with being founder of the African Stock Exchanges Association, Mbaru has interest in:
Dyer & Blair Investment Bank
Jitegemee Trust Limited
Africa Consulting Group Limited
Nairobi Equator Hospital
Occidental Insurance Company
British American Investment Company
AIG
15.Chris Kirubi
Chris Kirubi is said to have started as a car salesman, but is now among the richest people in Kenya. He is a business associate of Kibaki and owns or has shares in:
International House Limited
Capital FM
Kiruma International Limited
Haco Tiger Industries
UAP Insurance Kenya
Centum Investment Group
Sandvik East Africa
16.Simeon Nyachae
Simeon Nyachae
Simeon Nyachae is a famous businessman and politician who has accumulated substantial amount of wealth during his days in government. He is now retired politically, but financially is unsurpassable.
17.Stanley Githunguri
Stanley Githunguri
Stanley Githunguri worked at the National Bank of Kenya, and served as Executive Chairman from 1976 to 1979. He owns Lilian Towers in which the famous Nairobi Safari Club is located. He also owns shares in many companies, large hectares of land, and has cash crop growing farms in central Kenya.
18.Naushad Merali
Naushad Merali is the owner of Sameer Group. He controls companies with a combined assets of over 15 billion shillings.
19.John Michuki
The late John Michuki was also among the richest in Kenya, before he died in 2012. He served in various ministries including those of internal security, finance, transport and environment. Michuki is said to have been worth billions of shillings and some of his wealth included:
Windsor Golf and Country Club Hotel in Muthaiga
Norfolk Towers in Nairobi
Vast land and property in Central Province and Nairobi
20.John Harun Mwau
President Obama accused John Harun Mwau of being a drug baron, but Mwau denies those allegations. He was elected to Parliament in 1992 and appointed head of anti corruption by President Moi. He is extremely rich. To justify his wealth, he successfully initiated a rural electrification program in Ukambani, and took all councilors from Ukambani on a trip to Israel at a cost of 80 million shillings. He has invested more than 80 billion shillings in the United States alone and is also said to be owning other multibillion companies in Asia and Middle East. Some of his well known companies include:
Harun International Limited
Vitu Limited
Mwundo Limited
Pepe Enterprises
Sheltown Limited
21.Njenga Karume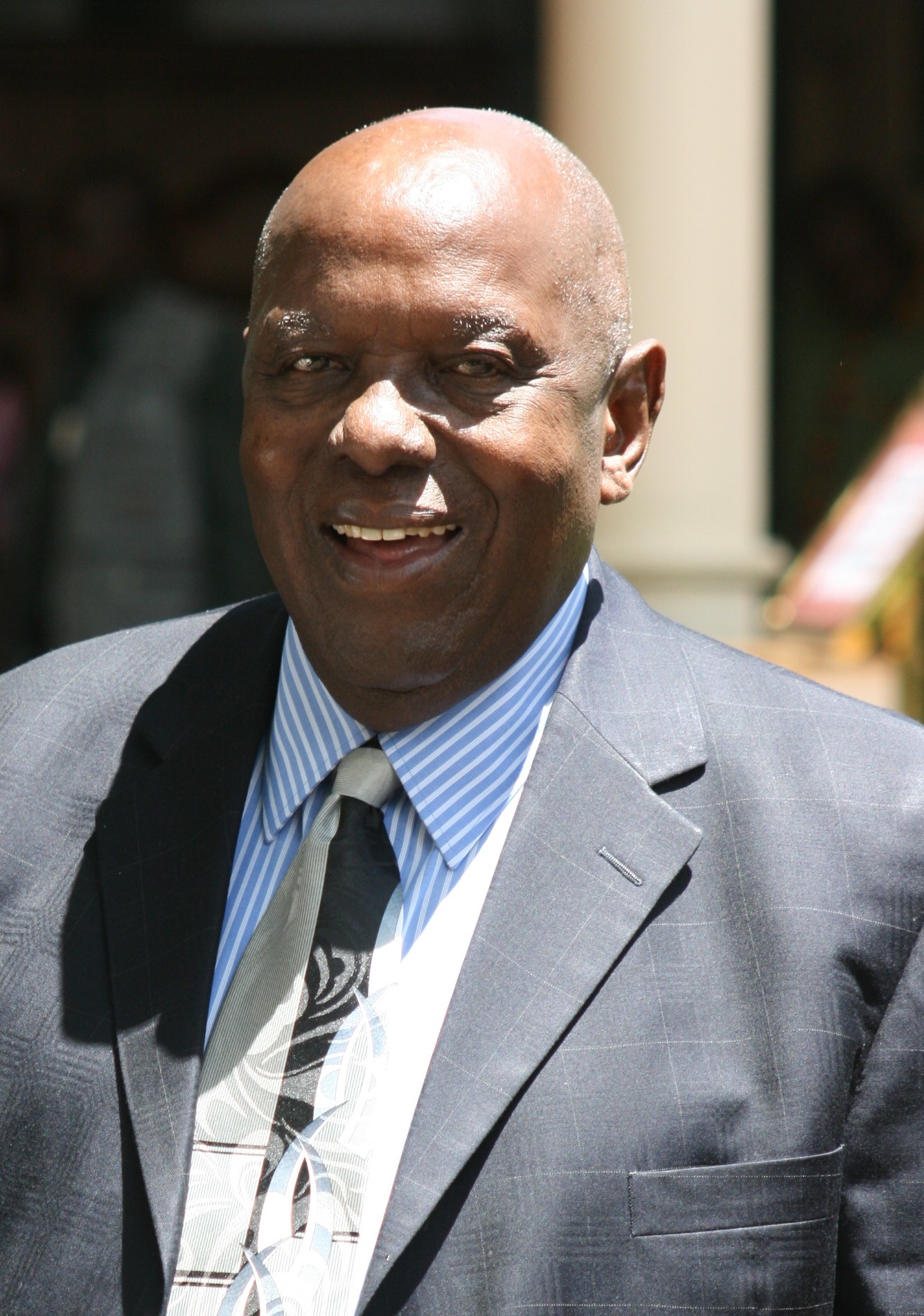 The late Njenga Karume rose from a charcoal burner with no formal eduction to a self-made billionaire, and died in 2012. He is a former Kenyan Minister for State Defence and MP for Kiambaa. He had tea and coffee plantations in Central Province, residential and commercial properties in Nairobi and other parts of Kenya, and Cianda house on Nairobi's Koinange Street. His heirs have his shares in numerous companies, including:
Kiambu General Transport Industry Limited
Majoreni Agencies Limited
Ngorongo Tea Factory Limited
Heri Limited
Karume Investments Limited
Kabete Distributors Limited
---
We endeavor to keep our content True, Accurate, Correct, Original and Up to Date.
If you believe that any information in this article is Incorrect, Incomplete, Plagiarised, violates your Copyright right or you want to propose an update, please send us an email to informationcradle@gmail.com indicating the proposed changes and the content URL. Provide as much information as you can and we promise to take corrective measures to the best of our abilities.
---