Kenya is a country that epitomizes the transformational power of possibility.
A land once known for its Savannah, now earning international repute as the Silicon Savannah.
Where the vibrancy of the economy is matched only by the verve of our youth.
Where groundbreaking refers not just to the largest infrastructural project in Africa, but also to our trailblazing mobile money transfer technology.
A land that reflects the growth of a Continent on the rise. A hub for Investment, Commerce, Trade and Tourism.
Welcome to Kenya. Welcome to Opportunity.
Here is what you will find at Kenyacradle.com…
About Kenya
Kenya is a land of contrast – highlands and plains; wet and dry; rural and urban and people of all races. This offers many opportunities to citizens, foreigners and visitors alike.
1. Health in Kenya
2. Famous Kenyans
3. Towns in Kenya
4. Nairobi Kenya
5. Kenya Information Guide
Education In Kenya
The education system in Kenya is one of the leading in Africa. Kenya has 26,667 primary schools, 6,971 secondary schools about 1500 colleges and over 40 universities and constituent colleges.
1. Primary Schools in Kenya
2. Secondary Schools in Kenya
3. Colleges in Kenya
4. Universities in Kenya
5. Sample CV in Kenya
Tourism And Safari In Kenya
Kenya is one of the world's great tourism destinations, known for its diversity of landscape, wildlife and cultures. Kenya is a world unto itself. A safari to Kenya is a trip of a lifetime.
1. Tourism in Kenya
2. Tourists Attractions in Kenya
3. Hotels in Kenya
4. Tour Operators in Kenya
5. Kenya Safari Guide
Business In Kenya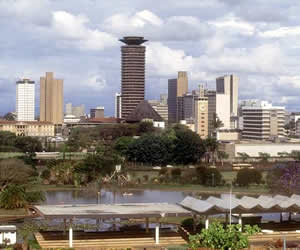 Kenya is the gateway to Eastern and Central Africa and its economy the biggest. lt is a regional hub for investment, trade, business, technology and industries.
1. Business in Kenya
2. Technology in Kenya
3. Jobs in Kenya
4. Invest in Kenya
5. Kenya Trade
Agriculture in Kenya
Although less than eight percent of Kenya's land is under agriculture, farming is Kenya's most important economic activity. About 80 percent of Kenya's workforce engages in farming or food processing.
1. Poultry Farming in Kenya
2. Dairy Farming in Kenya
3. Tomato Farming in Kenya
4. Horticulture Farming in Kenya
5. Other Farming Activities in Kenya
Kenya Business Directory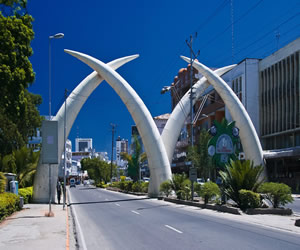 Looking for a Kenyan Business? Softkenya Business Directory lists thousands of Kenyan companies, businesses, non-profit organisations, charities and companies that are in Kenya.
1. Banks in Kenya
2. Insurance Companies in Kenya
3. Real Estate Companies in Kenya
4. Construction Companies in Kenya
5. Other Businesses in Kenya
Government of Kenya
Kenya has two levels of government, the national government and the County government, which are distinct and interdependent. There are 47 counties all headed by governors.
1. Government of Kenya
2. Counties in Kenya
3. Governors In Kenya
4. Constituencies in Kenya
5. MP's in Kenya